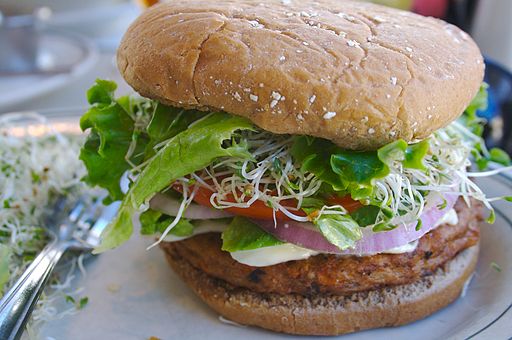 Healthy food options are the hottest trend in the enormous market formed by the food service sector in the United Kingdom, says a new GAIN report.
Reporting on opportunities for American exporters in the hotel, restaurant and institutional (HRI) market in the UK, the report says fresh and dried fruit are among the US products doing well, along with snack foods, nuts, salmon and seafood, cooking sauces, salad dressings, confectionery, dips and salsas, frozen foods, wine and beer.
"The UK government is increasingly promoting healthy eating and healthy lifestyles. There are opportunities for U.S. products that are natural, wholesome and healthy," GAIN advises.
As an example of the focus on healthier living, it says fruit and vegetable juices are now more popular in the UK than carbonated drinks.
But despite the preference for healthy eating being the most significant trend in recent years, obesity rates in the UK – about 24% of the adult population is now technically obese – are now the highest in Western Europe.
Other trends in food service in the UK
Burgers remain the number one item on menus, but other trends are becoming more mainstream in the UK, such as world cuisines, healthy food and indulgence.
"Consumer demand for new foods is strong in the UK and is continually driven by high numbers of non-UK citizens making the UK their home. Fastest growing business types are likely to be new fast food, street food, pop up restaurants, international cuisines, and coffee shops and sandwich bars," the report says.
The report's snapshot of major food service trends in the UK includes the following:
BBQ foods – Southern US foods or South American influences. Things like pulled pork, brisket.
Provenance – Products marketed with a focus on the country of origin, how the product was cooked, farm names and references to smaller, family owned business' on labels and menus.
Street Food – Quality ingredients, seasonally sourced, quick food.
UK growth hot spots in 2014 –

Glasgow, Leeds, Manchester, Bristol and London

.
Growth forecast for UK food service market
In 2014, the UK food service sector (food and beverage sales to consumers) was estimated to be worth £46.6 billion ($74.5bn), up 2.9% on 2013.
GAIN says the sector has picked itself up after the economic crisis and predicts this year it will continue to grow, returning to the spending levels of 2008, a previous peak.
Source: GAIN report: "United Kingdom: Food Service – Hotel Restaurant Institutional"
Veggie burger image: By divinemisscopa (http://www.flickr.com/photos/copa41/1312623057/) [CC BY 2.0 (http://creativecommons.org/licenses/by/2.0)], via Wikimedia Commons