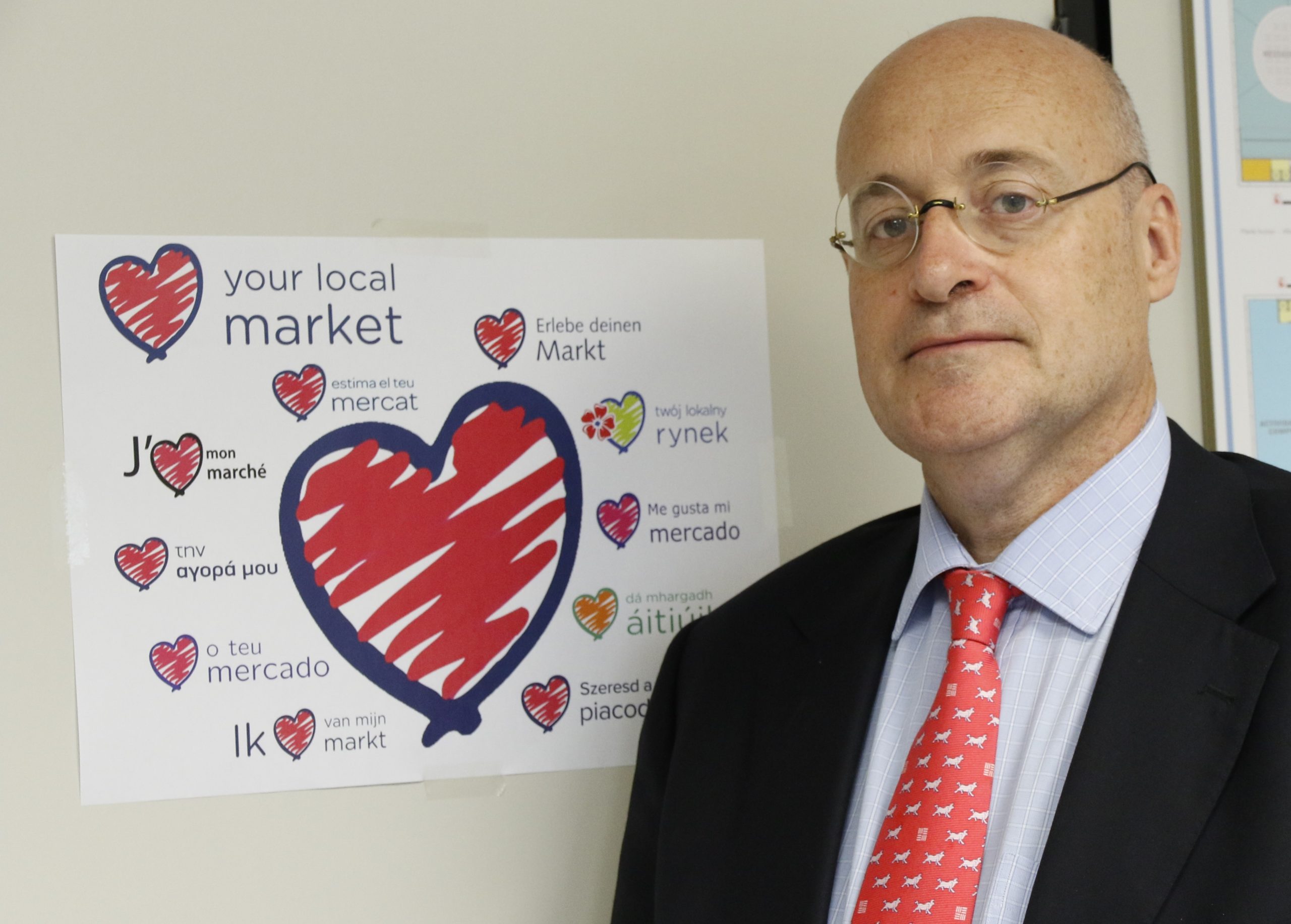 In this interview, World Union of Wholesale Markets chairman Manuel Estrada-Nora explains why modern wholesale markets now fall into the wider concept of a food logistics platform.
How are value-added services making wholesale markets more competitive?
Many of the European wholesale markets today are what we used to call '3rd generation markets'. They go beyond the mere sale and purchase of fresh food. Wholesalers have the space and facilities to develop a number of activities of their business: washing, sorting, grading, cutting, packaging, ripening, storage and cold-storage, management of orders, delivery, etc. These kinds of activities – product segmentation, in short – are increasingly important at wholesale markets, as wholesalers serve not only the traditional small retailers or retail markets, but also chains of hotels, restaurants, supermarkets and hypermarkets. This is why terms such as "food complex" and "food logistics platform" better define what a modern wholesale market is. In some wholesale markets, the volume of fruits and vegetables delivered from such complementary facilities either equals or exceeds the amount traded at the pavilions for wholesaling (e.g. Mercabarna, Rungis-Paris and Padova and other Northern Italian markets, especially for exports.
How strong is food security and traceability at wholesale markets today?
European wholesale markets are a benchmark for food security and food product traceability. Food hygiene is a priority for the owners and managers of wholesale markets. The professionalism of the producers and wholesalers is nowadays a key factor of food security in our wholesale markets. Luckily, the wholesale sector of fresh products is a mature and very competitive one which sets very high quality standards for itself. The maintenance of a "brand" in fresh products and the requirements of certification also impose quality requirements on wholesale traders, importers and exporters which are sometimes even stricter than official regulations.
Not only the hygiene of the products but the hygiene of the facilities, warehouses and areas of common use is a key focus for wholesale market managers. In this context, the WUWM has developed a "Community Guide to Good Hygienic Practices", adopted by the European Commission in late 2009 as support for the sector. In addition, unannounced official inspections of wholesale markets occur at the wholesalers' stalls: their commercial documentation is verified and samples of their products taken for analysis. In cases of food safety alerts, wholesale markets act as an efficient and rapid point of investigation and action ensuring an efficient traceability process, determining the origin of the problem and limiting the damage.
What major issues related to fruit & vegetable are being dealt with by the WUWM?
There are a number of issues highly relevant for wholesale market managers in order to improve the service rendered to the traders: green energies, food waste and food losses reduction, waste recycling, excellence in hygiene, improvement in management models, co-operation projects with wholesalers, among others. There is a big range of issues of social relevance: the support markets lend to local farmers, public education on healthy eating, support to small and medium local/regional companies, and the impact of climate change on food markets, all of them closely related with the successes and challenges facing wholesale markets worldwide.
What can you tell us about renovation in wholesale markets?
Wholesale markets in developing countries are making very big efforts to improve their standards. And in fact, in some aspects of this management they demonstrate excellence in performance. In Mexico, Brazil and China, for instance, large investments are underway in wholesale market development.
The European wholesale market sector is more mature so many markets have been partially, or even completely, modernised and refurbished. Some have had to be relocated over the years, as they became surrounded by new urban developments. This is why you may find brand new and modern "old" wholesale markets in England, France, Italy, Germany, Spain and Poland, as well as in many other countries. You also have to bear in mind that European regulation is increasingly strict in relation to hygiene, work safety, transportation and traffic, waste management, energy efficiency, etc. Wholesale market managers are responsible for these aspects, which requires the continuous update of certain infrastructures.
How do wholesale markets differ between 'developed' and 'developing' economies?
Wholesale markets are often associated with the idea of local food, local agriculture or "Km 0" production and this is correct, both for developed and developing economies. The importance of this is enormous from a socioeconomic and sustainable agriculture point of view.
The difference, in my opinion, is that in developed economies, like Europe, wholesale markets additionally absorb a large share of imported fresh products to satisfy the demand of products from other regions of the planet and of national products when off-season. Even in large producer and exporter countries, such as in southern Europe, the import of fresh fruit and vegetables via wholesale markets may represent 50% of the total.
What is happening with the 'Love Your Local Market' (LYLM) campaign?
'Love Your Local Market' was very successful in 2015, with the participation of over 2,000 food markets from 16 countries. This global campaign is effective in engendering public recognition of the role and importance of traditional markets throughout Europe and the world. I want to thank the UK WUWM member NABMA, the National Association of British Market Authorities, which in 2014 freely offered us the concept and their expertise gained from the original national campaign run in England some four years ago, so that we could run it globally and encourage markets everywhere to participate in what has now become the biggest market celebration ever seen. In 2016, we hope to further expand the campaign, with increased participation in Asia and Latin-America.
What else was a highlight in 2015 or on the agenda for 2016?
Looking back over 2015, we also enjoyed two highly interesting conferences, the first in Budapest (Hungary) in May and the other in Campinas (Sao Paulo, Brazil) in September. We also signed a formal collaboration agreement with the UN FAO which has began to show mutual benefits.
Our next international conference will be held in Lublin, Poland, in May. After the change of political system at the end of last century, Poland very quickly established an efficient network of wholesale markets throughout the country. We want to focus on the specific situation of wholesale, retail and farmers markets in Eastern Europe and in the former Soviet countries. We will also pay attention to flower markets, an essential component of many food markets worldwide.