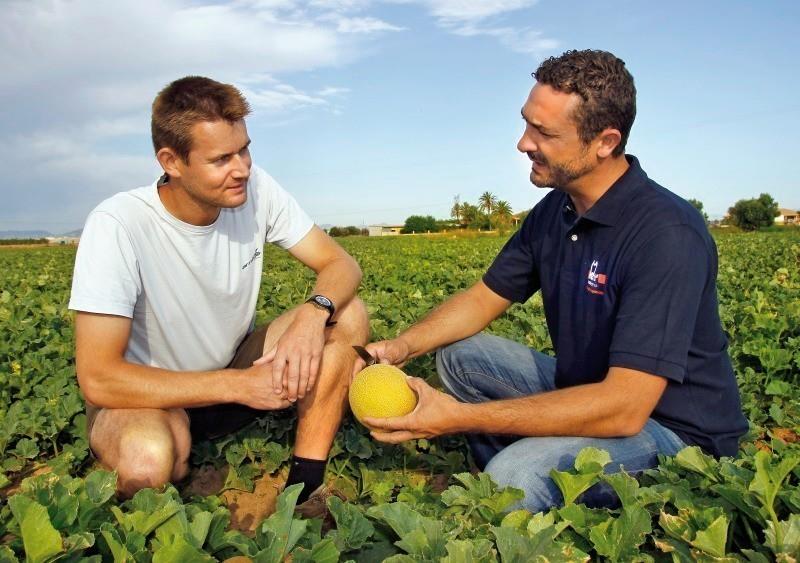 Bayer launched its Galkia melon at Fruit Logistica 2016 with the promise of consistent melon flavour and quality, and optimum ripeness, all through summer. "The times of unpleasant surprises when buying a melon are over," said Carin Stroeken, produce chain manager of the Europe Middle East & Africa region at Bayer's vegetable seeds business.
Bayer says the new Galkia brand instead marks a return to the rich aroma and flavour of the time-honoured melon, and one which meets the demands of today's markets "at every step of the value chain."
Exclusive ripeness indicator
Harvesting Galkia melons at their ideal flavour and firmness is simple because this is when their skins turn from green to yellow. Bayer says this innovative ripeness indicator is the secret behind its guarantee that its melons will always taste like melons. It also means they reach Northern European markets at their optimum point of ripeness, throughout summer.
"One of our strengths is to work closely with each part of the food chain and the supply chain to understand and anticipate their demands," Stroeken said. "Our customers can rely on the best quality. No surprises here!"
Galkia is being grown in different parts of Spain, such as Almeria, Murcia and La Mancha, to ensure summer-long supply – from early June to the end of September. Three Galkia varieties will be available this summer: Kirene, Kinder and Kinetic.
Bayer also has projects underway that would see Galkia varieties grown in the Southern Hemisphere, further increasing its availability.
Image courtesy of Bayer Crop Science