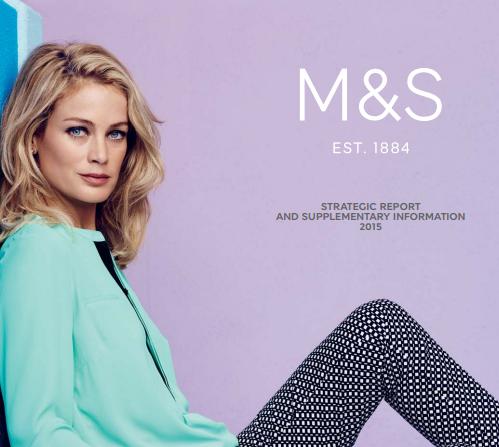 M&S says 2014/15 was an outstanding year for its food business "in a sector that continues to go through profound change."
In its latest annual report, the UK retail chain said despite the most competitive food market of recent years, it delivered like-for-like growth in every quarter and maintained its margin. "We have a clear and distinct offering and our growth plans look clear and achievable," it said.
M&S has two divisions: Food, which accounts for 57% of its turnover, and General Merchandise, which accounts for the remaining 43%. Overall, it has 33 million customers through its 852 UK stores and e-commerce platform. Worldwide, M&S has 480 wholly-owned, jointly-owned or franchised stores in 59 territories across Europe, Asia and the Middle East. "Our International business now includes a fast-growing standalone Food operation, meaning that more people around the world can enjoy our delicious, innovative food products," it said.
M&S said innovation remains its core strength as a speciality retailer. "In Food, we showed that we are at the forefront of discovery and creativity," it said.
Expansion of convenience format: Simply Food
M&S said it opened 67 new stores during the year. Of these, 62 were its Simply Food convenience store format, taking its total to 504. It said franchise partners play a key role in this growth and in March it opened its 200th Simply Food store through a partnership with BP.
"We expect Food space to increase by 4.5% in 2015/16, again driven by growth in Simply Food store numbers," the chain said in its report.
"The Simply Food format plays into evolving shopping habits. People are shopping more regularly and more locally, meaning that our convenience format is one of our key differentiating factors."
M&S said it has "a strong pipeline with the fastest Food store opening programme planned in M&S's history."
"The UK food market will remain challenging but we are well positioned with a store format that caters for how shopping habits are changing."
source: M&S