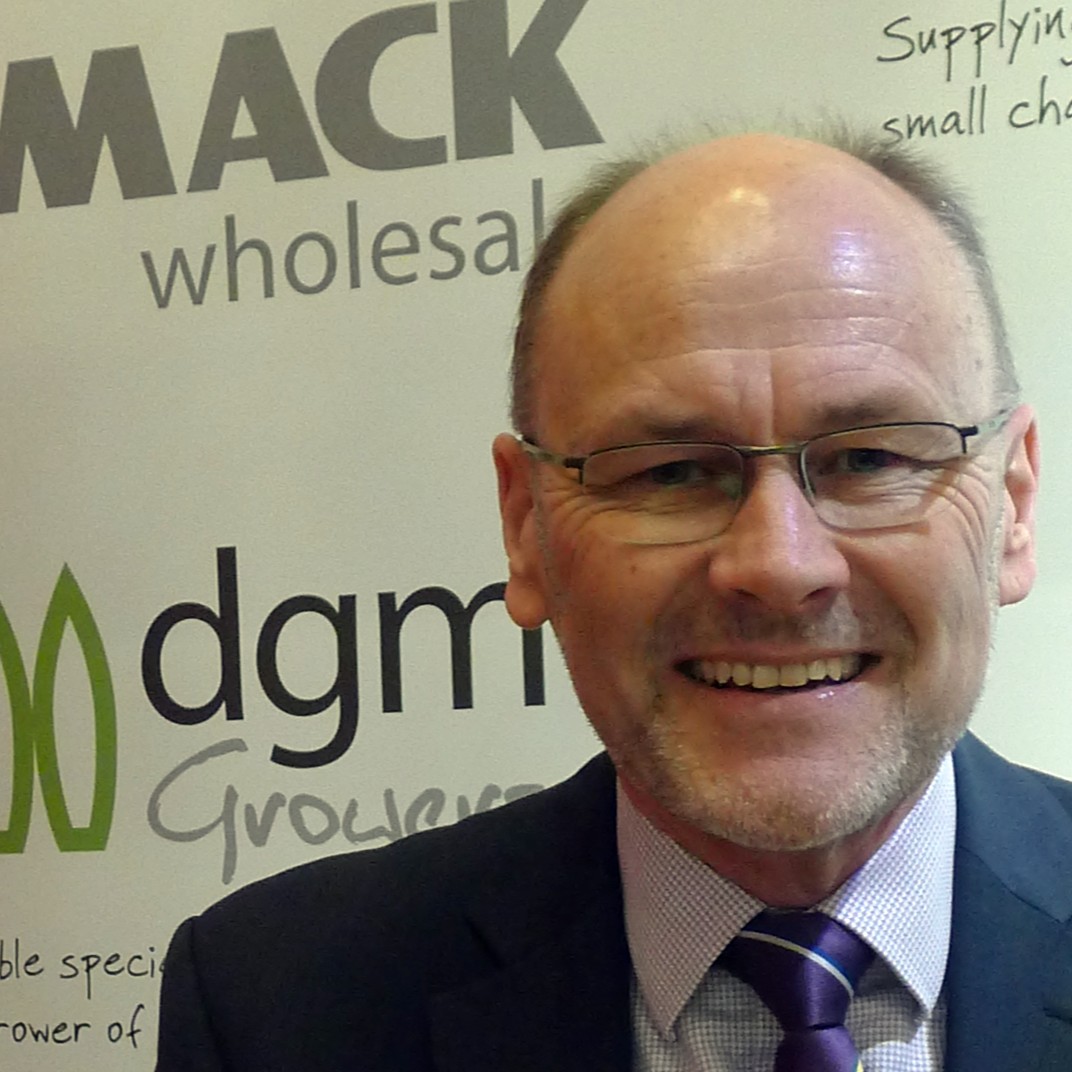 As chief executive of the Fresca Group Ltd, Ian Craig has an eye over wide swathes of the UK's fresh produce sector.
Fresca is the parent company of multiple operations including Mack, which is said to be the UK's largest privately-owned fresh produce supplier and serves an extensive customer base spanning major supermarkets, independent retailers, foodservice operators and wholesale markets, and more.
The Kent-based group also spans the major glasshouse facility Thanet Earth – which grows cucumbers, tomatoes and peppers and was headed by Craig until he took over the Fresca helm last July – and other businesses including DGM Growers, MMG Citrus, Wallings Nursery and the importer Primafruit.
With sales of £427 million (€585m) in 2013/2014, up from £403 million (€552m) the previous year, the Fresca group returned to the black with a before tax profit of £7.4 million after a £0.4 million loss (after exceptional items) in 2012-13.
In this interview at the London Produce Show in June, Craig told ED that fresh produce is regaining its place in the sun. He said consumers just need some inspiration on usage in order to enjoy fresh fruit and vegetables he described has having "the best eating varieties" of his lifetime.
What impact is the rise in the UK of the discounters – Aldi and Lidl – having on suppliers?
We are very clear in that most of our businesses are very focused on particular retail customers. It's a strategy that we've been following for some time, even extending the relationship in some cases to commit and supply in a totally dedicated business model. This strategy has helped us manage most of the potential for conflict. What we try to do is to make sure that we're providing the service and the quality standards and the values that our customers want from us. That's our job at the end of the day. I think the challenge for everybody in the industry is to recognise that comparatively new retail entrants into the market have brought a different value perception to some key products. That's probably changed the perception forever in the eyes of consumers.
To maintain our success and deliver that value in the short to medium term, we have to look at our entire supply chain and how we can do things more efficiently and more effectively and look for varieties that deliver what each customer and each consumer requires.
Lining up and looking at the different channels and the different requirements of those channels is really important to make sure that we can service all of our customers successfully.
What are your challenges today in retail supply?
We're at an interesting time in the UK. Clearly, we read about the broader challenges faced by our customers, but we're still in the food industry, and people still eat food every day. I think fresh food and fresh produce will enjoy growth in the UK in 2015 where we can see people having more disposable income again. We can see people able to make more informed decisions about what food they choose.
I think fresh produce has its opportunity again; we need to make sure we present the right produce in the right way, with some ideas for the consumer about how they use that product. There are generations – and as a parent I see this in my children's friends all too frequently – that don't know what to do with some of the products we sell.
If we can get some usage education and work with our customers to do demonstrations in store, I think we can inspire people to consume even more product. It's the sorts of things that are on the table in front of us today, they're the best eating varieties in my lifetime. It should inspire people to eat more fresh produce.
What trends are you seeing with cucumbers and peppers?
What we've seen in the UK, I think, in the last couple of years, again, is peppers and cucumbers largely retailed as commodities. The clearest example is in the cucumber. In Winter 2012/13, cucumbers in the UK retailed at an average of 99 pence each. This last year, it's probably been 50 pence, so a massive deflationary effect, with value implications right back down the chain. It's been a real challenge.
Having said that, the consumer has responded, they've seen a cheaper product on the shelf so demand/volume sales have been up in both areas, and quite dramatically in peppers over the last two winters. The traffic light pack is by far the most popular seller and all retailers need to have significant volumes of that on the shelf because it's becoming a basket item, a weekly shopping item just like the cucumber is.
Are snack peppers doing well?
Snack peppers are interesting. We've committed space in our glasshouse at Thanet Earth for snacking peppers, for the small, sweet bite peppers in a multitude of colours. We've seen those be very successful. I think there's more demand to be fulfilled in those areas but we need some consumer usage education on how to make use of them – not just a substitute for the normal bell peppers in cooking but how they can be used as canapes and so on. That is an interesting development.
To be quite frank, the pepper market needs some inspiration because the flat, retail pricing of the bell pepper means it grows across Europe but is not getting the returns really needed in terms of the investments to support the production of peppers. It is a challenging commodity.
How is demand for cucumbers and in what format do you mainly supply them?
Cucumbers continue to sell extremely well. In the UK consumers' eyes, it is a very, very important weekly purchase.
The vast majority are individually-wrapped still in the shrink wrap plastic, not the most environmentally positive way of doing it, but it protects the product and reduces the dehydration effect. It makes cucumbers a very simple product to handle. There's little scope for major innovation in cucumbers, but there's encouraging work going on in the search for more options in virus resistant varieties.
Which tomatoes are customers preferring?
I think tomatoes is a very exciting area. We're seeing consumers switching more and more to the smaller varieties, the sweeter eating varieties.
The key variety in tomato remains Piccolo because it is the most consistent, sweet eating variety. We have a high volume of varietal development at Thanet Earth, and we do that in conjunction with Hadlow College, as well, where we sponsor a student to look after our development glasshouses each year, and we see great feedback from that.
We work in conjunction with our customers to find the right selection for their shelves and try and offer some form of exclusivity every year on a new variety. 'On the vine' ranges are absolutely key to category success, and when you open the package, it's still important to get that smell of tomatoes that we all remember from our youth. The products are a much more consistent eating quality from facilities like the high level investment we have at Thanet Earth in our glasshouses. When the product every day is consistent, we see strong consumer demand for that consistency.
Provenance also matters a lot in tomatoes, there's strong consumer support for British production, so having the source as 'Kent' and having the Union flag on the pack is very strong in the eyes of the consumer, encouraging repeat purchases.
What's happening with grapes?
Very interesting area, grapes. Again, I think grapes is one of the categories that's come under greatest pressure from the deflationary effects in the UK retail market. We've seen in many ways a flattening of the retail structure on grapes, the differentiation between new varieties, different coloured varieties, has been diminished by the need to sell grapes at a known retail value, so we've seen grape packs being sold at values historically lower than we've seen for a very long time.
I think to some extent you can see the impact of that on the shelf where quality can be less predictable now than it has been in recent years.
Is avocado demand still growing in the UK?
For us this is a fantastic product area. We have excellent business with a number of retailers, and we have invested more in our ripening facilities in Kent to ensure that we can deliver the right quality at the right time.
I think the consumer's expectation is that when they take the avocado home these days, that it's ripe and ready to be used. We've worked hard on our ripening techniques and ripening management and on our sourcing.
The interesting thing about the avocado market in the UK is that it is growing substantially both in value and volume. It's probably one of the very, very few produce categories that has shown growth, but without an obvious reason. I know how much hard work companies like us have put into quality management for avocados in recent times so my preferred theory is that the consistency and new-found reliability of the product has earned consumer trust and value perception.
Chief executive of the Fresca Group Ltd, Ian Craig
JB