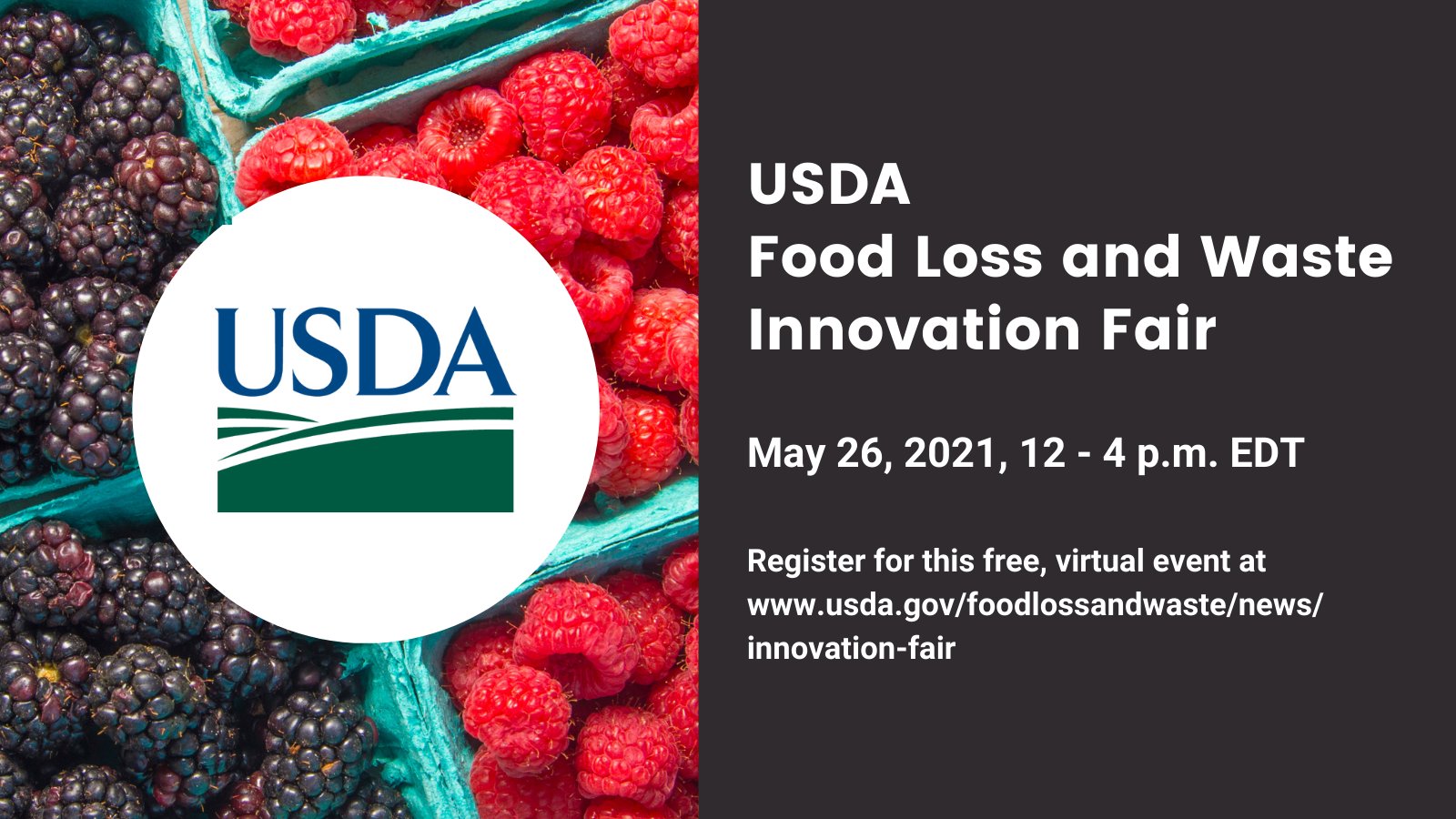 The USDA is to host the first-ever Food Loss and Waste Innovation Fair on May 26 (12-4 p.m. ET), to showcase USDA investments and business leadership in reducing food loss and waste throughout the food system.
"In the U.S., more than one-third of all available food goes uneaten through food loss or waste," said USDA Food Loss and Waste Liaison Jean Buzby. "USDA is proud to highlight public and private leaders who are transforming the food system and combatting food loss and waste."
The Innovation Fair will present businesses and research teams that have received USDA funding to research or commercialize cutting-edge food loss and waste solutions. Additionally, several USDA agencies – such as the Agricultural Research Service and the Food Safety and Inspection Service – will discuss their food loss and waste activities in research, measurement, education, funding, and outreach. Other presenters include several U.S. Food Loss and Waste 2030 Champions, businesses that have committed to reducing food loss and waste in their operations by 50 percent by 2030. The 2030 Champions initiative is co-led by USDA and the U.S. Environmental Protection Agency.
Among the presenters:
Lake County, Illinois received a USDA grant for a pilot community compost project. Activities include conducting a compost-to-farmland demonstration study, engaging community gardeners through education and outreach, and reducing and diverting food waste from landfills.
En Solución (Austin, Texas) was funded by a USDA Small Business Innovation Research grant to develop and deploy a sanitizer made from ozone nanobubbles to wash harvested produce. This technology has great potential to increase food safety and extend produce shelf life.
ReGrained (San Francisco, California) collaborated with USDA's Agricultural Research Service to develop patent-pending technology to dry and process brewers' grains into healthy, high-quality flours, transforming food waste into value-added – and tasty – products.
Sodexo, a global food service and facilities management corporation, will highlight their change management and operational engagement strategy to cut food waste in half by 2025 to reach their 2030 Champions target early.
This free, virtual event will feature virtual booths where visitors can learn about state-of-the-art solutions from business, government, and academic innovators. Attendees can text chat with representatives and other guests, watch videos, and download reports and other materials.