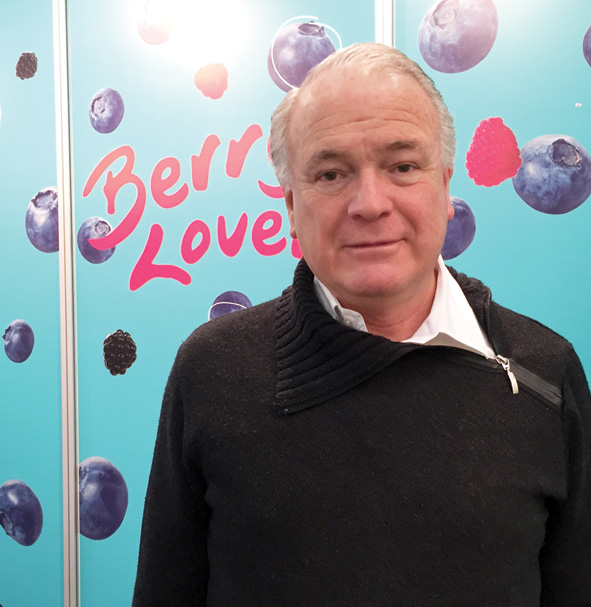 Sofresco supplies blackberries and blueberries grown in the Mexican regions of Michoacan and Jalisco and mainly shipped to the US, Canada, continental Europe, the UK and Asia.
It is a Mexican family business which has specialised in the production and marketing of berries for the last 12 years.
Sofresco CEO Gerardo López said late rainfall this season saw the loss of some volume but was offset by prices.
The firm's most ambitious objective is to reach a total of 500 ha of blueberries over a six-year period. It currently has 80 ha, is developing another 40 ha for 2016 – which produced 200,000 kg of the fruit and which it expects to double next season – and a 4.5 million kg volume of blackberries, which is expected to increase by 10%.
Although it works with supermarkets, retail distributors and small wholesalers, López said Sofresco is trying to build more direct business with supermarkets, while at the same time it aims to expand in the Middle East.
Sofresco's added value has to do with the fact that "we are vertically integrated; we work on the farming-to-distribution side, avoiding intermediaries, which add considerable cost and little value to the operation. So, we can be very attractive in terms of costs," he said.
The most immediate investments will be focused on agricultural development, of new raspberry and blueberry varieties, and once the desired volumes are reached, investments in new warehouses and packing plants will begin.