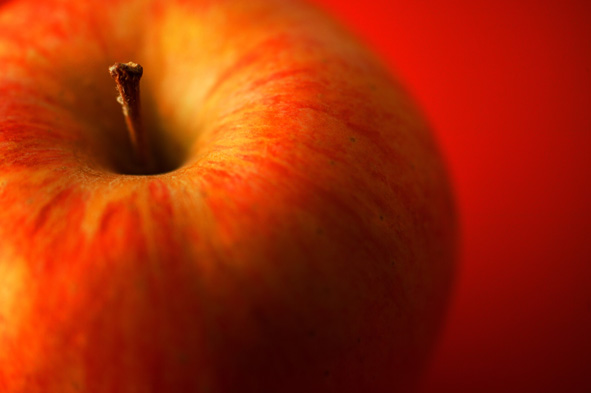 The apple stocks as per 1st December in the European Union, reported by the World Apple Association, show a small decline of 1.4% in availability, though the 5.1 million tons of apples stored is still the second largest registered at that date. November sales were slow and the Russian embargo was hurting Polish exporters.
This year, it is more difficult to pass the Belarus borders and exporters are not taking any more risks of Russian customs agents destroying the produce.
In Italy there are also large quantities available of about 1.5 million tons, but they have the capacity to place the fruit over the season, although the war in Libya is hindering exports. Last year, the Far East markets looked promising, giving hope that the drop in oil prices may keep imports in the oil exporting countries on track.
The French stock was at 15% or 625,000 tons.
A good local market and exports to far away destinations will help to place this volume at a reasonable price.
As for the varieties, red apples gained in market share since the consumer prefers them. Big promotion programmes, free distribution and the school fruit scheme will be welcomed.
The competition in the export markets will not be hard, as US stocks of fresh market apples on 1st January were 1.2% lower than last year at the same time. The January total was similar to the five-year average of 90.7 million bushels, according to the January Market News report from the US Apple Association.

LH
This article appeared on page 86 in the News section of edition 141, Jan/Feb 2016, of Eurofresh Distribution magazine. Read that issue online here.