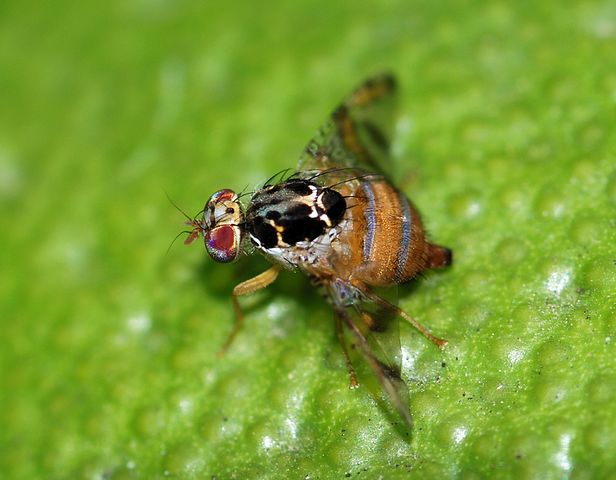 Detections of live Mediterranean fruit flies (medflies) on cold-treated clementines from Morocco has led to a ban on import of tangerines, clementines, mandarins (Citrus reticulata), and sweet oranges (Citrus sinensis) from that country into the US with effect from February 8, the US Animal and Plant Health Inspection Services (APHIS) has announced.
The ban will apply until APHIS and Morocco's national plant protection organisation investigate and take "necessary actions to mitigate the pest risk."
APHIS said that prior to the Federal Order prohibiting such imports, tangerine, clementine, mandarin, and sweet orange fruit could be imported into the US if subjected to cold treatment and inspection upon arrival. "However, on January 13, U.S. Customs and Border Protection (CBP) inspections at the port of entry in Philadelphia detected live medfly larvae on commercial consignments of cold-treated clementines (Citrus reticulata) from Morocco.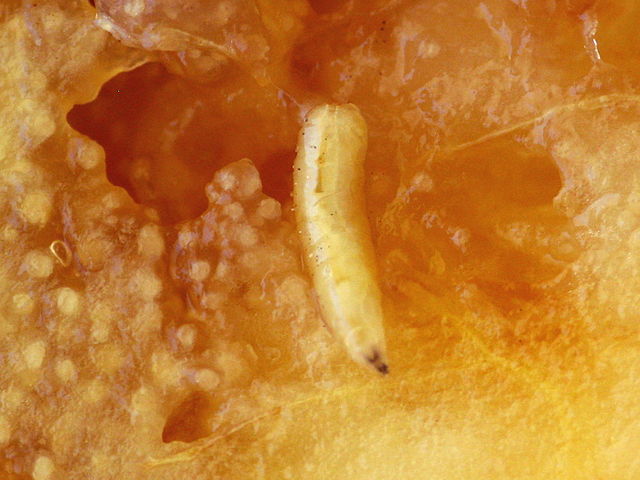 Image of medfly (Ceratitis capitata) larva: by Daniel Feliciano, GFDL, via Wikimedia Commons
The agency said it is also prohibiting "overland in-bond transit movements of tangerine, clementine, mandarin, and sweet orange fruit south of 39° latitude and west of 104° longitude in the US. These prohibitions apply to all importation and movement, including commercial and non-commercial cargo, passenger baggage, international mail, and express courier shipments."
According to the Federal Order, medfly (Ceratitis capitata) is not known to be established in the US, except for Hawaii, and would pose a serious threat to US agriculture.
Source: APHIS Prohibits Importation of Certain Citrus Fruit from Morocco due to Mediterranean Fruit Fly
Image of a female Mediterranean fruit-fly (Ceratitis capitata).: By Alvesgaspar under CC BY-SA 3.0 via Wikimedia Commons