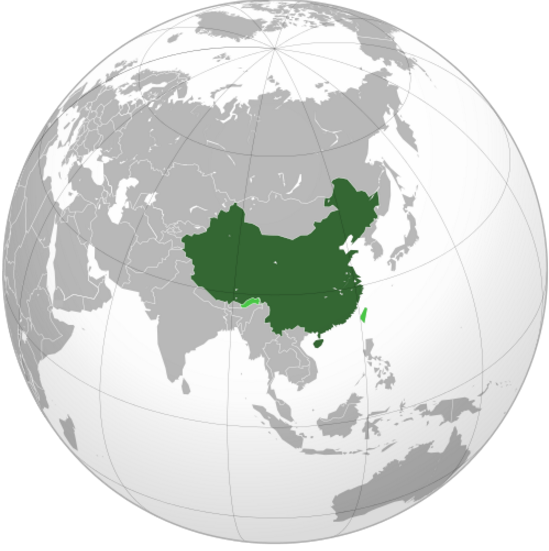 China is the world's leading producer of apples, pears, and table grapes, comprising roughly 55%, 77%, and 44% of total output respectively, and is expecting increased crops for each of these fruits in MY 2015/16, according to a recent USDA Gain report on fresh deciduous fruit in the country.
Chinese Fruit Production 2004-2014

source: Ministry of Agriculture
Apples
China's apple production: The USDA post forecasts China's apple production at 43 million tons in marketing year (MY) 2015/16 (July-June), up 5% from the revised production in MY 2014/15 underpinned by generally favourable weather. In the last decade, apple production has steadily increased but this growth is likely to moderate as less new acreage becomes available for apple production.
China's apple imports: In May this year, the US and Chinese governments granted market access for each other's apples, a move expected to boost apple imports from the United States. China's apple imports are forecast to continue surging by nearly 50% to 100,000 tons in MY 2015/16 (July-June) after China granted market access for all varieties of the U.S.-origin apples.
In October 2014, China lifted an import suspension on Washington apples due to quarantine pest issues, as a result, the country's apple imports nearly doubled in MY 2014/15. The US is China's second largest apple supplier after Chile.
China's apple exports: Increasing prices had been limiting China's apple exports but in MY 2015/16, China's apple exports are expected to rebound by 20% to 900,000 tons thanks to apples that are lower-priced and in greater supply. In MY 2014/15, exports had dropped by nearly 20% to 750,000 tons as domestic apple prices reached a record high and the buying power of what had been two main customers for Chinese apples, Russia and Indonesia, was limited by economic difficulties and local currency devaluations
Apple prices in China: Farm gate prices for Fuji apples have dropped by 25% to RMB 6.4 ($1.00) per kilo in Qixia of Shandong, a major apple producing area in China, compared with MY 2014/15. The high purchase prices during the MY 2014/15 harvest time effectively limited consumption and, as a result, fruit sales were reduced and prices began to decline in March 2015. In general, fruit prices were much lower in 2015 than the previous year due to the economic slowdown.
Pears
China's pear production: Pear production is expected to increase by 6% to 19 million tons in MY 2015/16, up nearly 6% from the previous year because of favourable growing conditions in major production areas.
China's pear imports: China's pear imports are forecast to increase by more than 20% to 12,000 tons in MY 2015/16. Pear imports are steadily increasing as consumers become more aware and acceptant of Western pears that are different from their Asian counterparts. Since gaining market access in 2013, the US has become China's top pear supplier.
China's pear exports: Thanks to increased supplies, China's pear exports are tipped to rise 9% to 360,000 tons in MY 2015/16. The report said that while China's export share to Indonesia, the leading buyer of Chinese pears, is declining, its other major markets in Asia remain quite stable and China is exploring new foreign markets.
Table grapes
Chinese table grape production: The forecast from the USDA's post in China is for Chinese table grape production of 9.6 million tons in MY 2015/16 (June-May), up 9% on the year before thanks mainly to increased acreage. Grape acreage is expected to expand 5% to 800,000 ha in MY 2015/16.
China's table grape imports: The post estimates 10% growth in China's grape imports to 250,000 tons for MY 2015/16, due largely to increased imports during the local off-season. Chile is China's top grape supplier and Peru has overtaken the US in the number two spot. China's grape imports from Peru are likely to increase further as, under a Free Trade Agreement, the import tariff for Peruvian grapes will fall to zero this year.
China's table grape exports: A 27% increase to 165,000 tons is the forecast China's table grape exports in MY 2015/16. Grape exports to China's neighbours in Asia are likely to enjoy a boost thanks to the drop in prices in China. In the wake of rapid production expansion, prices for most grape varieties have fallen considerably since MY 2014/15. For example, farm gate prices for Red Globe varieties in Shaanxi province were quoted at RMB 4.8 ($0.76) per kilo during the harvest, down 20% on the same period the previous year.
Chinese fruit consumption
Per capita daily fruit consumption in China is said to be 198 grams, compared to 303 grams in the US and 426 grams in Italy, suggesting there is room for much growth. However, such growth has been slowed in China by the current economic restructuring and much slower GDP growth there.
On the positive side, however, fruit prices have fallen since last year and consumption of imported fruit continues to rise at a fairly fast rate in large cities, "aided by the development of E-commerce which targets mainly the consumers with higher disposable income and young professionals. Shanghai, for example, imports between RMB 15 to 18 billion ($23.6 to 28.3 million) of fresh fruit each year, an annual increase of nearly 40%, according to customs data."
Overall, the report says, China's fruit consumption will continue to increase, aided by dietary changes.
Focus now on boosting quality, not production
Instead of focusing on the expansion of production, quality improvement is increasingly the aim of support for the fruit sector provided by the government, normally at provincial or county levels, the report says.
Demonstration farms are seen by the local agriculture departments as an effective way to showcase new production models and farming technology. In Shaanxi, for example, the provincial government is providing an annual subsidy of RMB 10 million ($1.6 million) to build high-density apple demonstration farms which will serve as the model for upgrading the existing apple orchards in the province.
source: GAIN Report Number CH15059, 2015 Fresh Deciduous Fruit Annual for China (People's Republic of)
main image: "The People's Republic of China (green) and its claimed territory (lighter green)" by Ssolbergj licensed under GFDL via Commons