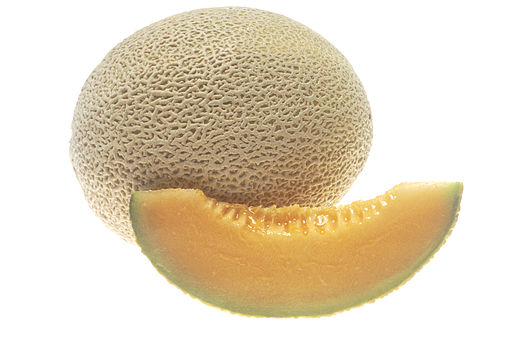 Melon plants with fruit that stays on the vine longer are the subject of a new patent for Syngenta Participations AG.
The melons produced have high total solids and/or firm flesh, the Swiss agri-business also says in patent documents published by the US Patent and Trademark Office under the title: "Inbred melon lines ME007 and ME009."
Explaining the background to the invention, Syngenta said many cantaloupe varieties are climacteric, meaning ripening is associated with ethylene production, resulting in abscission ('slip') from the vine. "Climacteric fruits may abscise from the vine prior to optimal sugar deposition, which may adversely impact taste. Accordingly, it would be desirable to develop improved melon plants having improved taste, shelf life and/or shipping characteristics," it said.
In a summary of the invention, Syngenta said that in representative embodiments, its invention provides "novel non-climacteric melon plants that produce fruit that are able to remain on the vine longer (i.e., they do not abscise or "slip" from the vine) than a climacteric melon, which may result in improved taste and/or sweetness."
It also talked about representative embodiments where "the melon plants of the invention are characterized by two or more of these characteristics: non-climacteric fruit ripening, a fruit having a firm flesh and/or a fruit having high soluble solids."
And it said that in further exemplary embodiments, "the melon plants of the invention are characterized by fruit having an enhanced sugar (e.g., sucrose) content and/or a sweeter taste and/or having a longer field shelf life and/or post-harvest shelf life."
The patent was granted last November 4. Read about it here by clicking on 'full text'.

Photo: a conventional melon and slice by Renee Comet via Wikimedia Commons.