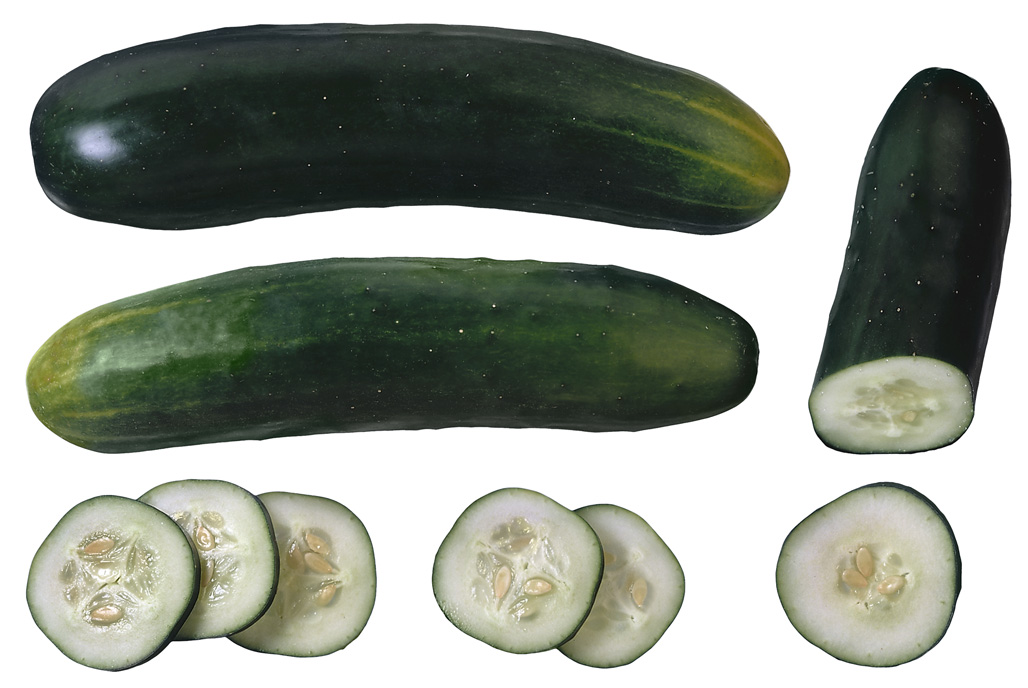 Cucumbers which have a shelf life of up to 5 weeks – thanks to mutation induced in the cucumber plant's DNA – are described in a patent application by Enza Zaden Beheer B.V.
According to documents recently published by the World Intellectual Property Organization (WIPO), even if conventional cucumbers are wrapped in foil to extend their shelf life, they still turn yellow within 1-2 weeks. And while cooling extends the shelf life of some other fresh produce, low temperatures tend to cause chill injury when it comes to cucumbers.
But the Dutch plant breeding company says its invention involves a cucumber plant (Cucumis sativus) producing fruit that, under standard storage conditions, takes 4-5 weeks to turn yellow.
Once ripe and yellow, cucumbers are usually bitter and sour, which is why they are mainly eaten in their unripe green form, it says.
The key to the improved fruit shelf life is mutation of the "stay green gene" in the cucumber plant. The application says the mutation can be introduced by use of mutagenic chemicals such as ethyl methane sulfonate (EMS) or by irradiation of plant material with gamma rays or fast neutrons.
Compared to that in conventional cucumber plants, the expression of the stay green gene in the new plant, or the enzymatic activity of the protein which the gene encodes, is lower.
"In the research that led to the present invention, it was surprisingly found that a reduced expression of the present gene or a reduced enzymatic activity of the present protein provided fruits having an extended shelf life for a time period up to five weeks when stored under standard storing conditions for cucumbers," the application says.
Source: WIPO, 1. (WO2016012346) STAY GREEN CUCUMBER PLANT: https://patentscope.wipo.int/search/en/detail.jsf?docId=WO2016012346
Image: conventional cucumbers