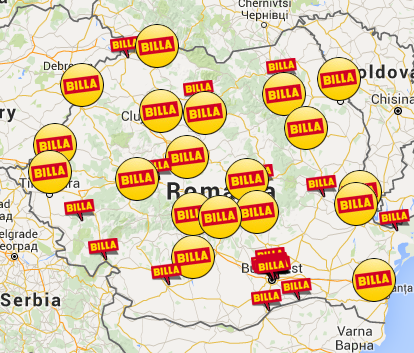 Carrefour has announced an agreement to acquire the network of 86 Billa supermarkets in Romania from the Rewe group.
In a press release, Carrefour said the stores are spread throughout Romania, with a total sales area of 83,000 m2.
"Through this acquisition, Carrefour would become the leading supermarket operator in Romania, strengthening its multiformat offer to better serve its clients. The completion of this transaction remains subject to approval by the relevant antitrust authorities," it said.
Image source: http://www.billa.ro/Footer_Navigation/Magazine/Stores/dd_bi_subpage.aspx