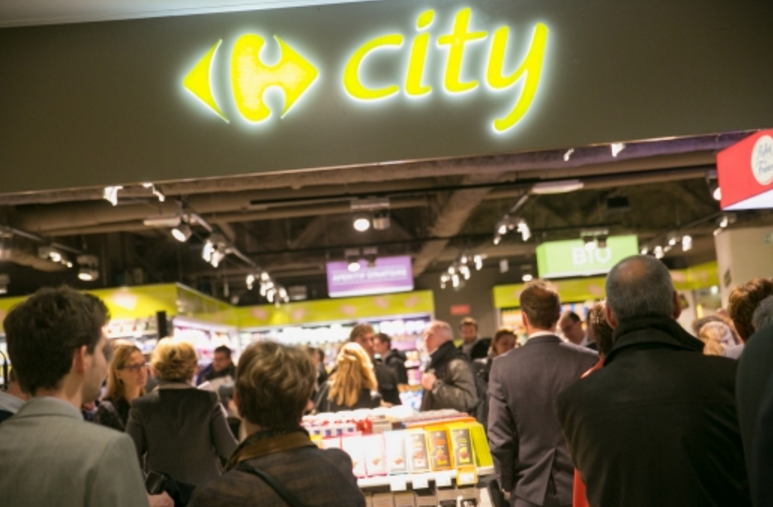 Carrefour has opened its first City convenience store located in a French airport.
Based in the departures lounge of Paris-Orly's south terminal, the new outlet has 200 m² of sales area and stocks nearly 3,000 items.
In a press release, Carrefour Group said the store – open 6am–10pm, 7 days a week – features:
a wide selection of organic products, as well as hot and cold snacks and gluten-free products
Carrefour brand products – including a special area for Reflets de France regional products – as well as national brand products
on-site bread slicing
the same prices as those found in town centre City stores
Carrefour said the Orly City store features a wide selection of products to meet customers' day-to-day shopping needs, as well as what they need to eat on-the-go: grocery products, fruit and vegetables, home maintenance products, ready-to-cook/eat products, snacks, etc. It said the store will also contribute to the airport's business dynamic and help local employment – 6 employees will be recruited from neighbouring towns.
"By entering into this new partnership and including a leading name that has become synonymous with retail in France, Aéroports de Paris is seeking to provide travellers and visitors – as well as the airport's employees and partners – with as broad a range of stores as possible. We want to ensure that our airports are accessible to all of our customers," said Aéroports de Paris CEO Augustin de Romanet.
According to Carrefour CEO Georges Plassat: "This initiative that we have launched with Aéroports de Paris is a shining example of Carrefour's unique multi-format profile. In many countries, we anticipate our customers' needs, creating stores that are specifically designed to meet their requirements, selling products and providing services designed to make their lives easier."
JB