UNICA and MAAVi seal partnership commitment to zero-residue fruit and vegetable production
UNICA, the leading horticultural exporter in Spain, and MAAVi Innovation Centre, the largest biotechnology centre dedicated to natural agriculture in Europe, founded by Kimitec, have signed a strategic collaboration agreement […]
Tue 10/08/2021 by Richard Wilkinson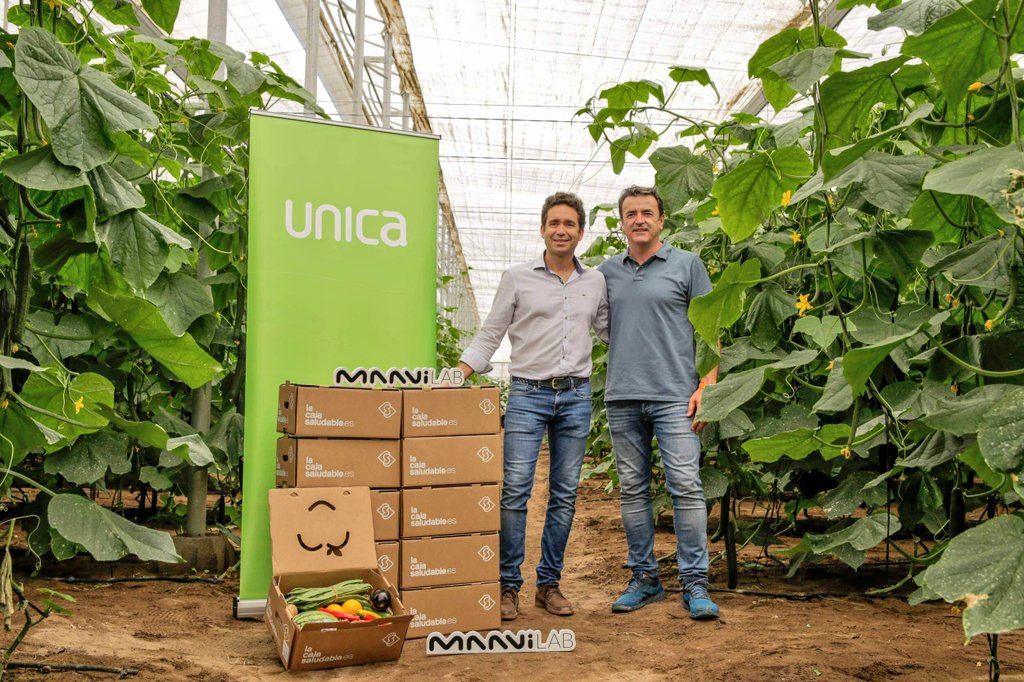 From left to right, Diego Calderón (deputy director of UNICA) and Antonio Domene (vice president of Kimitec).
Follow us :
UNICA, the leading horticultural exporter in Spain, and MAAVi Innovation Centre, the largest biotechnology centre dedicated to natural agriculture in Europe, founded by Kimitec, have signed a strategic collaboration agreement whereby MAAVi will investigate tailored natural solutions to achieve waste zero in fruit and vegetable production. As pointed out the EU Farm to Fork strategy, the use of pesticides in the Agriculture contributes to soil, water and air pollution. To its Once, excess nutrients in the environment is a major source of pollution that negatively affects biodiversity and the climate. For this reason, the EU proposes to reduce by 50% the use and risk of chemical pesticides, 50% the use of the most dangerous pesticides, nutrient losses of at least 50% without altering soil fertility and reduce the use of fertilisers by at least 20%.
The ultimate goal is to provide cooperative farmers with the natural, effective and sustainable tools necessary to achieve the objectives planned by the European Union with its Farm to Fork strategy and the UN with its SDGs.
Tags :