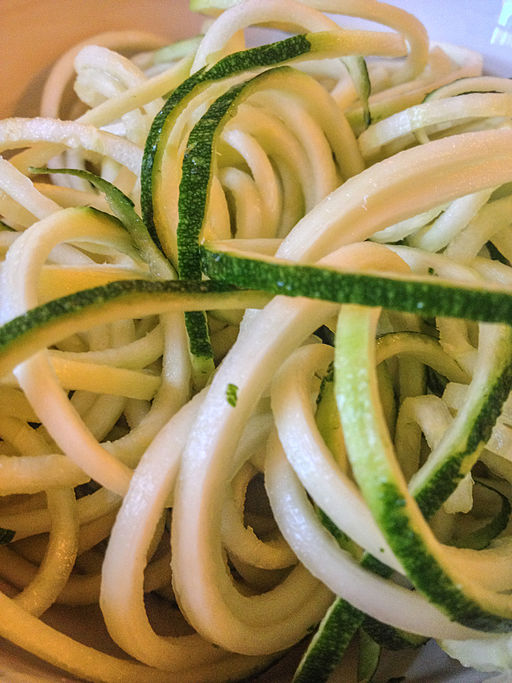 Turning vegetables into noodles has been one of the top food trends this year and sales of spiralizers soared.
That spiralizing spin is tipped to continue into the new year and tapping into it is this device for spirally cutting hard to cut material, such as fruit and vegetables.
German kitchen tools company GEFU Küchenboss GmbH & Co. KG is named as the applicant in a patent application for the invention recently published by the World Intellectual Property Organization.
Drawings from patent application
The device was designed with the aim of improving on existing spiralizers of cut-resistant material to minimise the remnant left in the apparatus. It can easily turn radish, carrots, beets, zucchini and so on into spiral strips.
Expect to hear more about spiralizing techniques and meal applications in 2016!
(Unrelated) image of zucchini noodles: by Tony Webster from San Francisco, California (Zucchini Noodles (Spiral Slicer)) [CC BY 2.0 (http://creativecommons.org/licenses/by/2.0)], via Wikimedia Commons