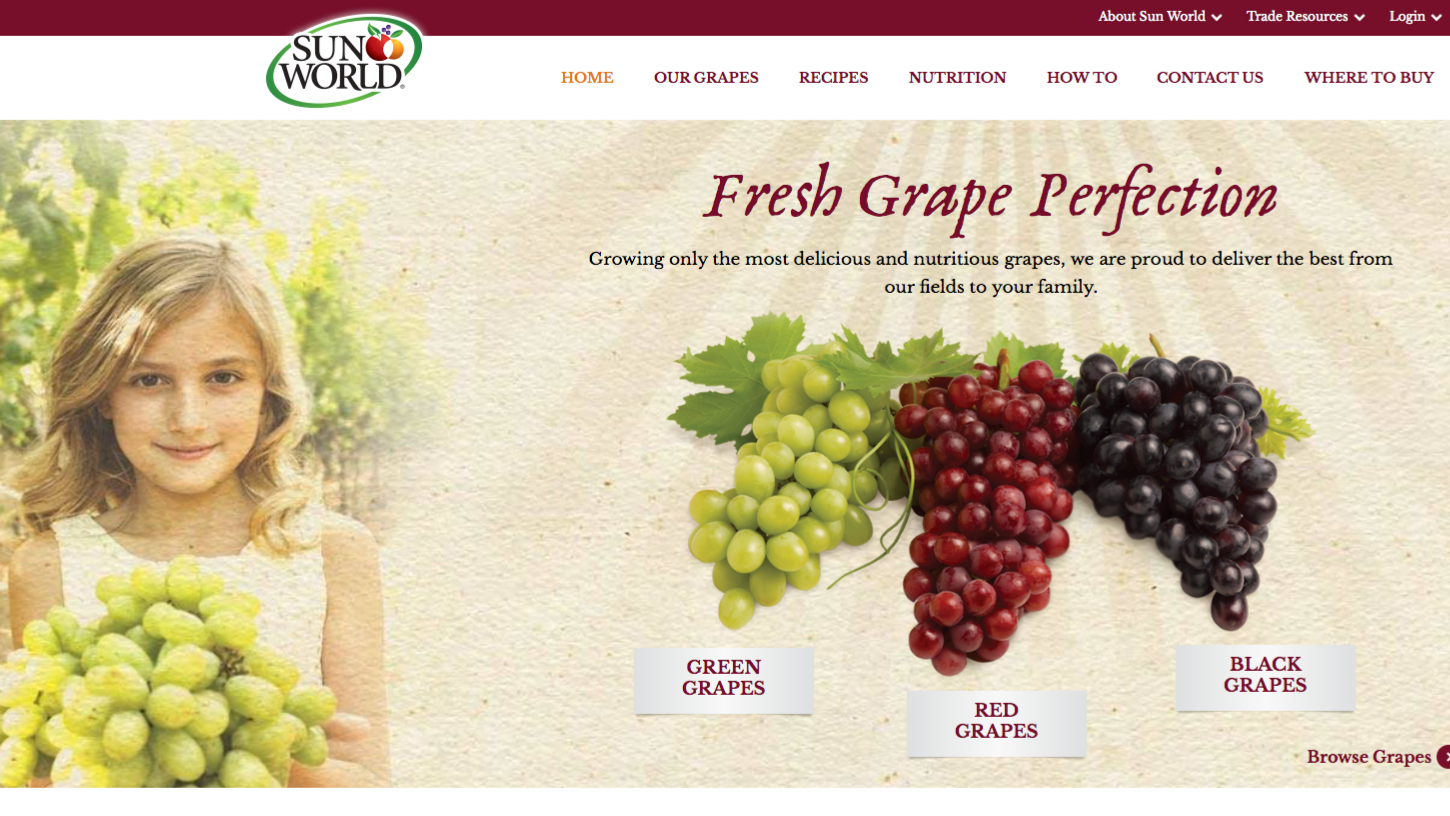 Do you know the best way to freeze grapes for a cool, sweet summer treat? Ever tried pan roasted chicken with green grapes?
California's Sun World International, LLC has unveiled a new web site that provides just such information and inspiration and covers about anything consumers might want to know about table grapes.
Grape recipes, how-to guides and health Information are among the topics covered on the site, which has been optimised for accurate viewing on any device.

Frozen seedless grapes
Included is the answer to what Google Trends shows is one of the most common queries regarding grapes: how many calories in them? The answer is just 90 in a cup-and-a-half serving, the new Sun World site says.
In a press release, the company said online searches related to grapes occur in the hundreds of thousands every month.
"Like all of our marketing activities, the new Sun World website was designed based on consumer insights to help us better engage, educate and entertain people," program marketing manager Natalie Erlendson said.
"The website is part of a larger strategy to build Sun World as the trusted brand for grapes which can increase demand and drive consumption for our customers," executive vice president Gordon Robertson said.
Sun World said it is a leading innovator in the research, production, distribution and promotion of fresh produce.
It maintains vertically integrated table grape operations in the Coachella and San Joaquin Valleys of California, as well as a licensed growing and marketing program with leading agricultural operations in Australia, New Zealand, North America, Europe, South America, Israel and South Africa.
See the new Sun World site at www.Sun-­World.com.