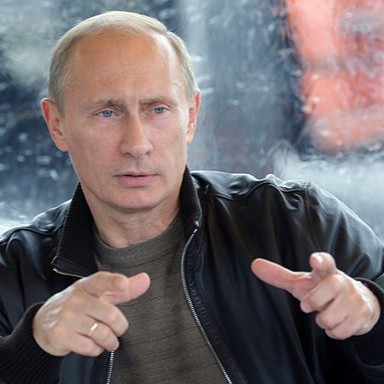 Spanish fruit and vegetable growers are among those asking the European Commission to urgently adopt new aid measures for farmers amid Russia's extension of its veto on certain Western food imports.
The Russian move came in retaliation to the EU decision to prolong until January sanctions against Russia over the Ukraine conflict.
Russia's original ban – which applied to food products including vegetables, fruit, beef, pork, fish and dairy products from the EU, the US, Canada, Norway and Australia – was introduced last August. Yesterday, Russian President Vladimir Putin announced he was extending it, "by one year beginning from today."
Fepex, the Spanish federation of associations of producers and exporters of fruit, vegetables, flowers and live plants, immediately called on the European Commissioner for Agriculture Phil Hogan to extend the exceptional measures used by the Commission to help EU fruit and vegetable growers affected by the existing ban.
In a letter to Hogan, Fepex said the Russian ban on the import of EU fruit and vegetables in force since last August had deprived the Spanish fruit and vegetable sector of the top non-EU export market. "There are no alternative markets that can compensate for this loss," it said.
Fepex calculates Spanish fruit and vegetable exports to non-EU countries in the first quarter of this year were down 17% – a total of 218 million tons – on the same period in 2014. It said the extension of the veto "will worsen a major crisis in the EU summer fruit market" and called for the Commission to urgently adopt market crisis management measures.
Meanwhile, Murcia's Ramón Luis Valcárcel Siso, a member of the European Parliament from Spain's ruling Partido Popular party, in a written question in the Parliament has called for stone fruit to be covered under the earlier exceptional support measures.
He said these existing measures did not contain any exceptional support for Spanish plums, table grapes, kiwifruit, peaches, apricots or nectarines.
"Exports to alternative markets have not absorbed the 60,698 tons which were previously exported to Russia. Measures need to be taken therefore to prevent prices falling as they did between 2013 and 2014 (by 32.3% for plums, 36.7% for yellow flesh peaches and 44.9% for yellow flesh nectarines). The marketing season started in April and farmers are now extremely concerned," he said.
Photo of Russian President Vladimir Putin: Kremlin.ru [CC BY 3.0 (http://creativecommons.org/licenses/by/3.0)], via Wikimedia Commons