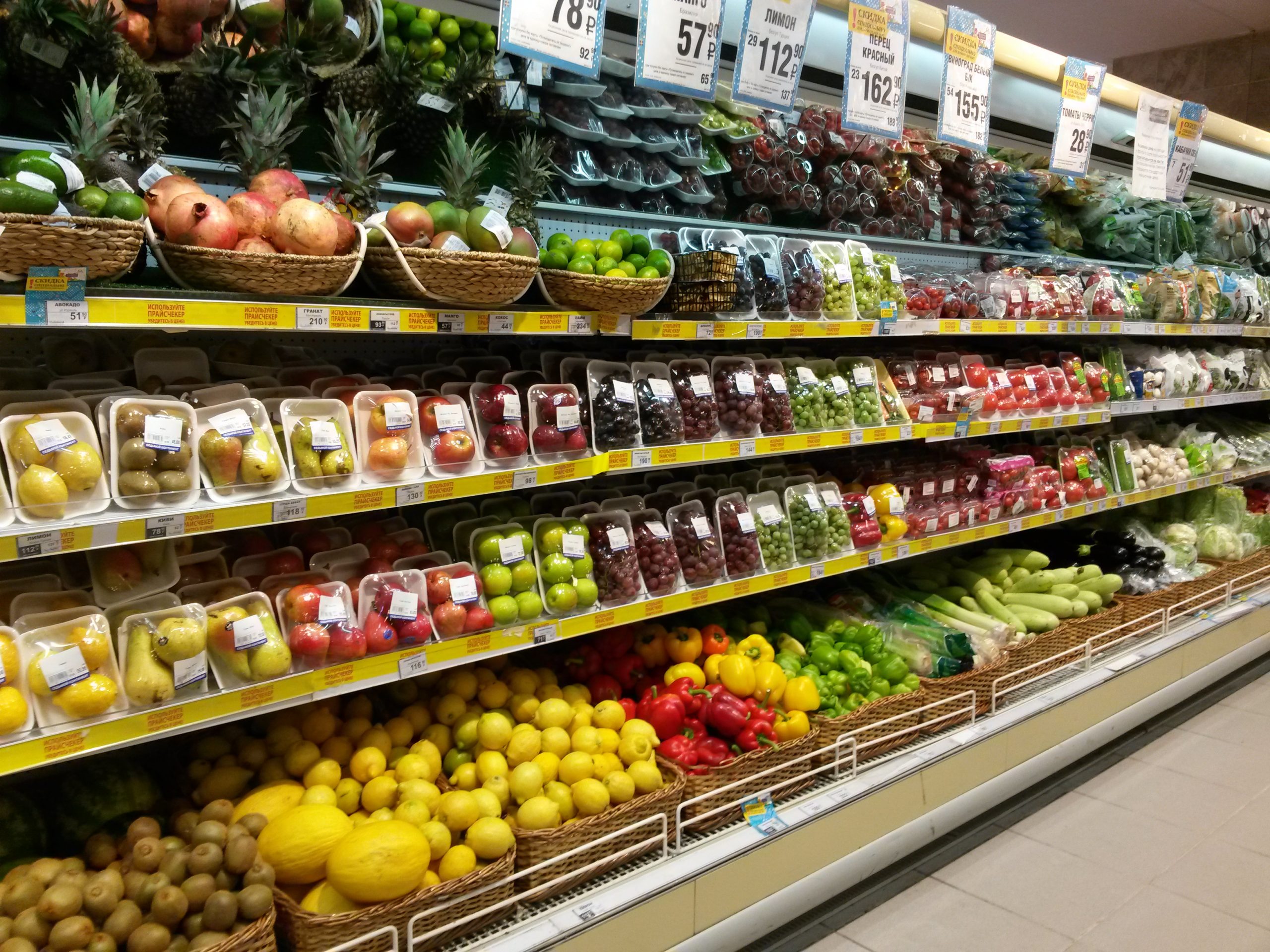 7th Continent, one of the largest Russian retailers, promotes healthy lifestyles and a large variety of exotic and flavorsome fruit and vegetables.
7th Continent was one of the leading food retailers that detected the all-year round demand of Russian consumers for fresh fruit and vegetables, and not only during the season period. "According to our researches, buyers have become more discriminating," said marketing director Alexey Zakharkin. "Some economise by choosing the cheapest goods, others keep looking for novelties and exotics, but both categories of consumers pay attention to nutritional benefits. That is why we keep diversifying the assortment of our fresh category, we increase the quantity of our suppliers in order to offer our customers a large choice and good quality of products at reasonable prices."
Supporting this strategy, a model of a fresh market (Vegetable bazaar) was created in 7th Continent supermarkets and Nash hypermarkets. From the very entrance, a customer is directed to the fresh department with counters of fruit and vegetables. Buyers thus not only easily find what they need, they are also stimulated to purchase healthy food.
Sweet potatoes, durian and spicy herbs
Indeed, one can find anything at the Vegetable Market, from potato to wheat sprouts; from 10 varieties of apples to flavoured durian. There are fruits and vegetables from every part of the world; at any season, one can treat oneself with raspberry and bramble, melon and watermelon, and any other fruit loved by Russians but only available in season. There is a special gourmet zone with fresh spicy herbs, greenery and lettuce.
Due to the short shelf life of fresh produce, the managers of 7th Continent pay close attention to their quality, checking it at every stage of sale. In each store there is a quality control service and every two hours the assortment is inspected to ensure a "fresh abundance" display.
On the wider horizon, the retailer establishes partner relations with Russian and foreign farmers and producers. To ensure the quality of goods offered, the relevant manager visits the plantations and the production of potential suppliers, examining the safety, wholesomeness and taste of the products before concluding the contract.
Hyper, Super and Gourmet stores in 14 cities
7th Continent, founded in 1994, is a federal Russian retailer operating in two formats: supermarkets and hypermarkets. It has 136 supermarkets (brand name 7th Continent) in Moscow, Moscow region and Kaliningrad, and 20 hypermarkets under the brand name Nash Market are located in 14 Russian cities and towns.
The average daily traffic is 1,000-1,500 customers in the supermarkets and 2,500-4,000 in the hypermarkets. Of the supermarkets located in the center of Moscow, 26 are "gourmet" stores; their customers are residents with high income and tourists. Other stores are focused on customers with medium incomes.
NB