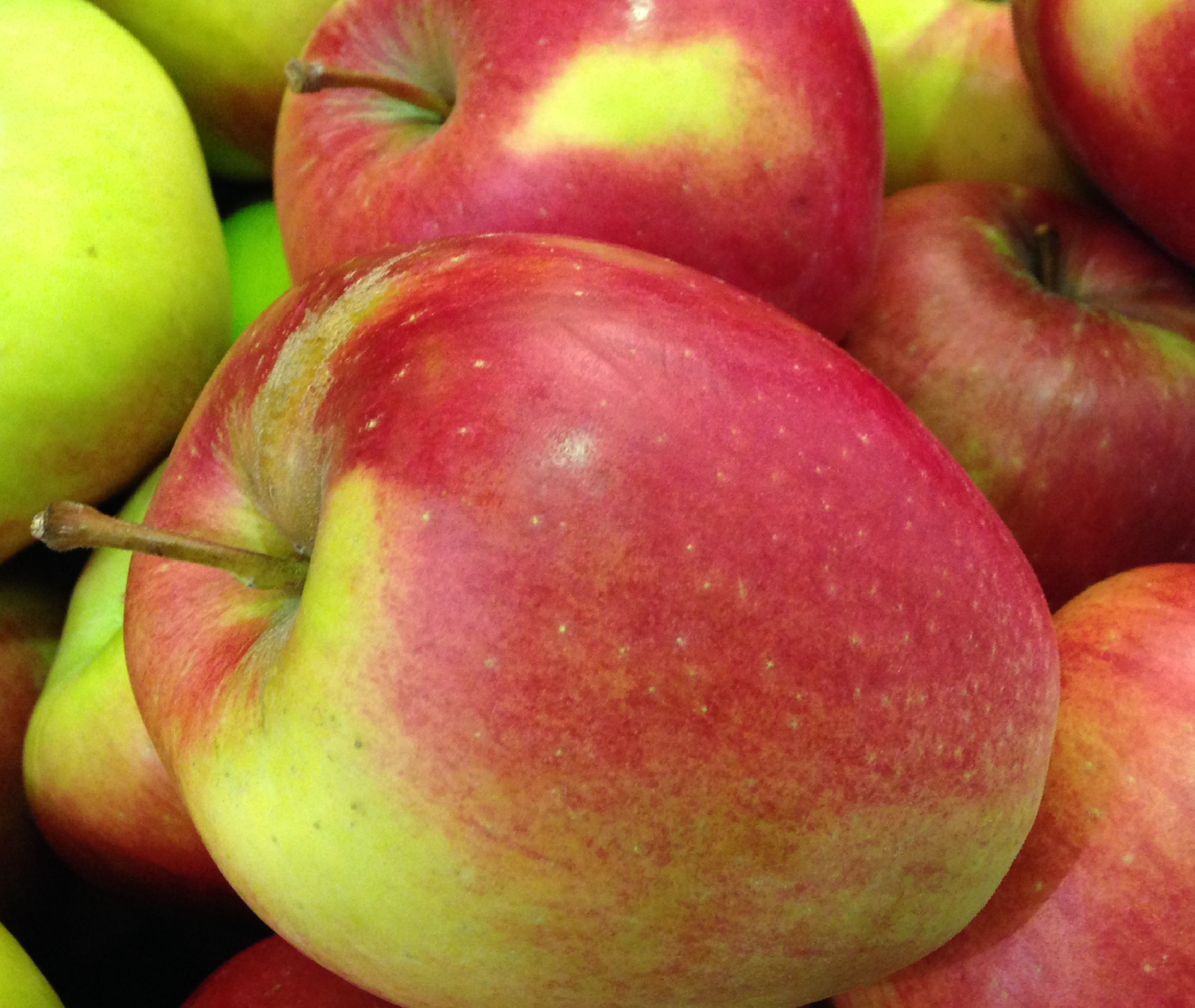 An interesting shift in consumer preferences in apples in Canada is outlined in a recent report by the USDA's Global Agricultural Information Network (GAIN).
For decades and for generations of Canadians, McIntosh was the most popular variety of apples, according to GAIN's 2015 Fresh Deciduous Fruit Annual for Canada. But in the last decade in Ontario, which accounts for nearly 40% of all Canadians, Gala apples have cornered a 33% market share of the province's apple growing industry and the McIntosh stands at just 12%. The Ontario Apple Growers Association reports that "one in every three apples eaten in Ontario is a Gala, most likely grown in Washington state or Chile."
Many Canadian growers have adopted a new variety strategy as a way to improve profitability, as new varieties tend to sell at a premium price and have gained significant consumer appeal, GAIN says, citing a newspaper report that "Honeycrisp apples sell at a 50% premium."
In Ontario, Empire now makes up about 20% of production, followed by Spy at about 15%, Red Delicious, Honeycrisp and Gala at 8-10% of production and Idared and Golden Delicious at about 5% each.
In Quebec, Cortland and Spartan account for about 8-10% each of the provincial production, followed by Empire and Paula Red at about 5%.
In Nova Scotia, Cortland comes first after McIntosh, at about 20% of production, followed by Spy and Idared at under 15% each, and Honeycrisp at about 8% of production.
And in British Columbia it is Gala, with over 40% of production, which has moved way ahead of Red Delicious (8%) and McIntosh (10%) as the most popular variety. According to the Canadian Horticulture Council, the introduction of new varieties has been particularly important in British Columbia, where growers have been planting new varieties like Spartan, Gala, Fuji, Braeburn, Jonagold, Honeycrisp and Ambrosia.
New plantings of Ambrosia, which apparently commands the highest premium among all apple varieties in British Columbia, have nearly doubled every year in the past five years, and the variety has been so well received by the market that producers cannot keep up with demand.
Apple imports climb, production declines in Canada
GAIN forecasts a 20% increase in Canadian imports of fresh apples, estimated at 260,000 tons for marketing year (MY) 2015/16 up from 217,000 tons during MY 2014/15. The US remains Canada's largest supplier of fresh apples, with a stable market share of about 80%.
Canada's fresh apple production, meanwhile, is forecast to decline by 23% in MY 2015/16, down to 290,000 tons from 374,000 tons during MY 2014/15.
"This decline is attributable to a host of weather related developments such as: a late spring frost followed by a cool and wet summer season in Ontario, a dry and hot growing season in British Columbia, and heavy winter snow and a late spring in Nova Scotia. Production in Quebec is anticipated to exceed last year's level, supported by a very good growing season," GAIN says.
"Over the long term, the decline in fresh apple production in Canada is consistent with reduced planted areas which, in turn, reflected the declining profitability of apple cultivation over the past decade. Data for the recent years seem to indicate that the sector has now stabilized, as growers have learned what production level is most economical and profitable."
"Growers that intend to remain in the industry are turning to newer, more popular varieties such as Ambrosia and Honeycrisp and new, modern intensive planting systems in an attempt to remain competitive with imports. Through talks with apple growers in Eastern Canada Post learned about a new trend among some producers to diversify into brewing hard cider as a way to increase profitability, a practice that has met success to date. To assist producers facing industry pressures and changing markets, Canada's federal and provincial authorities offered replant programs between 2008 and 2010."
source: GAIN report –2015 Fresh Deciduous Fruit Annual for Canada