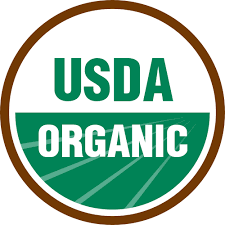 US imports of certified organic pears, avocados and apples are showing triple digit growth in value for the first ten months of this year, compared to the same period last year.
And organic garlic, non-greenhouse bell peppers and blueberries have notched up double digit gains.
Organic bananas and mangoes, however, are at both values and volumes less than half those of 2013. Nevertheless, bananas, followed by apples, avocados and mangoes, lead in total value imported among those organic fresh fruits and vegetables being tracked by the USDA.
The figures come from the selected organics section of the Foreign Agricultural Service's Global Agricultural Trade System (GATS), which was updated this week with data to the end of October 2014.
Pears*: those entering US between April 1-June 30 inclusive
Avocados*: Hass avocados and others considered Hass-like, fresh or dried
Apples*: fresh, valued at more than 22 cents/kg
Bell peppers*: other than greenhouse, fresh or chilled
Mangoes*: entering US September 1–May 31, fresh
Mangoes **: entering US between June 1–August 31, fresh
US imports Jan-Oct 2014 for selected organic produce
| | | | | |
| --- | --- | --- | --- | --- |
| Imported organic item | VALUE (in thousands of USD) | VOLUME (MT) | % Change in Value Jan-Oct 2014 vs same period 2013 | % Change in Vol. Jan-Oct 2014 vs same period 2013 |
| Bananas | 97,044 | 168,624 | -60 | -66 |
| Apples Fr >22Cents/Kg | 29,396 | 26,180 | 100 | 68 |
| Avocado-Hslike Fr/Dr | 27,942 | 13,117 | 113 | 107 |
| Mangoes Fresh 9/1-5/31 | 25,962 | 33,069 | -61 | -51 |
| Mangoes Fresh 6/1-8/31 | 11,446 | 20,264 | -64 | -58 |
| Bell Peppers Fr Other | 9,244 | 3,253 | 58 | 27 |
| Pears Fresh (April 1-June 30) | 8,524 | 7,521 | 228 | 242 |
| Bell Peppers Greenhse | 7,355 | 2,771 | -4 | -27 |
| Cultiv Blueberries Fr | 5,975 | 1,322 | 43 | 75 |
| Pears Fresh Other Time | 2,926 | 3,026 | -14 | 4 |
| Garlic | 2,448 | 1,850 | 95 | 146 |
US ORGANIC PEAR IMPORTS Jan-Oct 2014

Partner
Product
Value (in thousands of US$)
Qty (MT)
% Change Value (Jan-Oct 2014 on Jan-Oct 2013)
% Change Vol. (Jan-Oct 2014 on Jan-Oct 2013)
World Total
Pears Fresh Other Time
2,926
3,026.3
-14
4
Argentina
Pears Fresh Other Time
2,889
2,988.7
-12
9
Chile
Pears Fresh Other Time
38
37.6
-67
-72
World Total
Pears Fresh 4/1-6/30
8,524
7,521.3
228
242
Argentina
Pears Fresh 4/1-6/30
8,361
7,409.9
227
245
Chile
Pears Fresh 4/1-6/30
163
111.4
342
141
US IMPORTS OF FRESH ORGANIC APPLES (at price >22Cents/Kg) Jan–Oct 2014
Measurement units: Val 1,000 USD, Vol 42LBC
Partner
Value
Qty
% Change in Value on same period in 2013
% Change in Vol. on same period in 2013
World Total
29,396
1,374,204.4
100
68
Chile
18,000
848,496.4
89
61
Argentina
8,627
353,417.6
259
237
New Zealand
2,079
150,790.0
5
-1
Canada
691
21,500.3
-11
-30
US imports of fresh organic cultiv. BLUEBERRIES Jan-Oct 2014
Partner
Value in '000 US$
Qty in tons
% change in value on Jan-Oct 2013
% change in quantity on Jan-Oct 2013
WORLD TOTAL
5,975
1,321.9
43
75
Chile
4,104
1,144.4
15
58
Argentina
1,852
172.5
384
712
South Africa
19
4.9
—
—