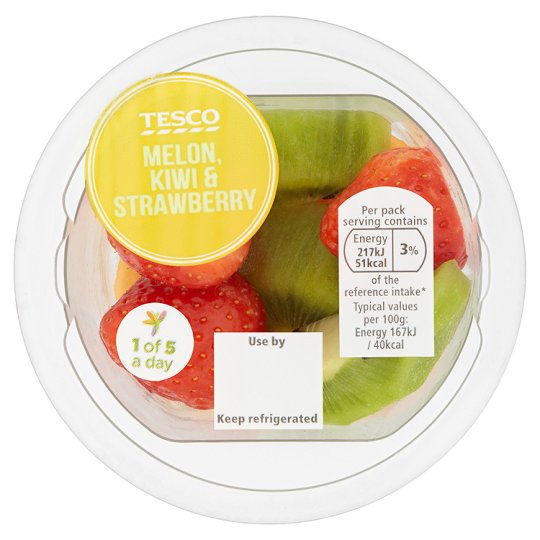 New from UK supermarket chain Tesco in the ready-to-eat fruit category is this cut and peeled mix of kiwi fruit, strawberry and melon.
With a '1 of 5 a day' reminder on the lid, the 130g serve of melon (40%), kiwi fruit (33%) and strawberry (27%) is priced at £1.20 (£9.24/kg) at Tesco.com.
Also labelled new, is Tesco's Ploughman's Snack Pack.
This 330g serve of fruit and vegetables with cheddar cheese, silverskin onions and a pot of pickle is priced at £2.00 (£6.07/kg).