Mercadona to build its main warehouse in Valencia
Wed 14/12/2016 by Richard Wilkinson
Follow us :
Spanish supermarket chain Mercadona has chosen a business park in in Sagunto, Valencia, for a new logistics block.
It said Parc Sagunt's strategic location makes it one of the best options for the company's main warehouse, which will be built in stages and in time supply Mercadona's entire logistics network.
In a press release on December 7, Mercadona announced its €24 million offer for a 358,270 m2 plot in the park had been accepted by the park owners.
"This new project will allow us to increase our productivity and optimise the efficiency of the rest of our warehouses, in aid of achieving our objective, which is to continue to transport more and more, using fewer resources," said Mercadona's managing director of logistics Oriol Montanyà.
Map image ©2016 Google, Inst Geogr. Nacional
Mercadona said that what it refers to as its new "main regulating warehouse" will in turn supply the company's other warehouses across Spain, ensuring the necessary stocks of all types of products, regardless of their origin and final destination.
Mercadona's logistics network currently consists of 13 logistics blocks and 3 satellite warehouses.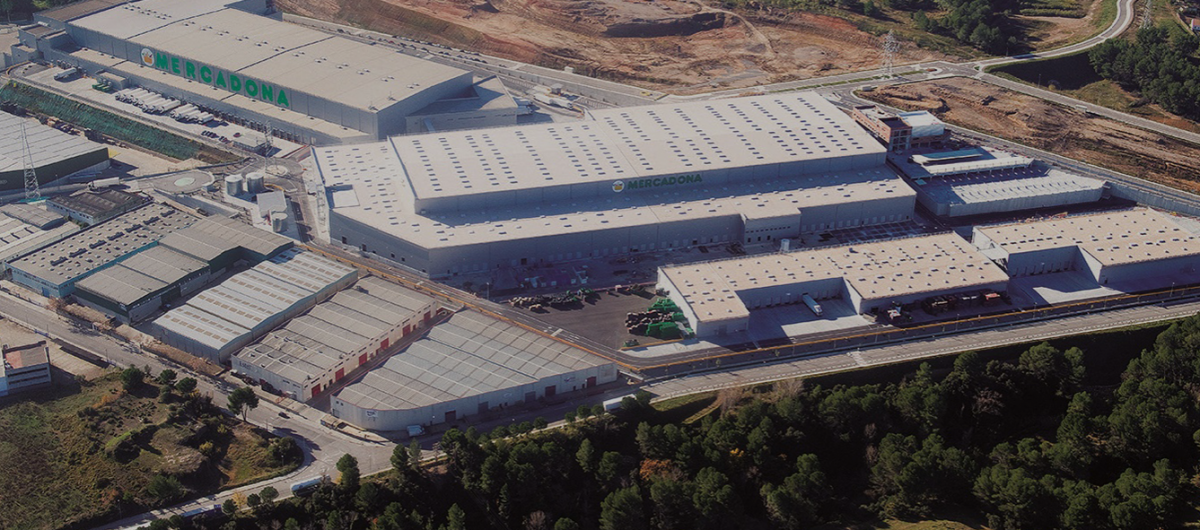 Mercadona's logistics block in Abrera, Barcelona (source: Mercadona)
In 2007, it opted for a new warehouse model and an "intelligent, innovative and fully automated logistics block."
The company foresees replicating the intelligent warehousing model in the new logistics block in order to avoid unnecessary handling, strain and accident risk for employees while increasing productivity.
As at October 28, Mercadona had more than 1,600 stores in Spain, having opened 32 new supermarkets this year.
It has inaugurated 32 new supermarkets in 2016 and refurbished a further 28 stores to adapt them to its 'atmosphere store' model.
Mercadona closed 2015 with revenue of €20.8 billion, a 3% increase on the previous year, and with profit of €611 million, up 12%.
It is expanding to Portugal, where it plans to open four supermarkets in 2019 with an initial investment of €25 million.
Read more articles about Mercadona here.