Fruit Logistica reveals candidates for the Innovation Award
Tue 08/03/2022 by Richard Wilkinson
Follow us :
The candidates for the most coveted international award in the fruit and vegetable sector have been announced. A jury made up of experts from all areas of the value chain selected the ten most innovative products, services and technical solutions launched on the market last year. During the first two days of the Show, operators in the sector will be able to acquire an overview of the innovations in a dedicated area of ​​Hall 20 and have the opportunity to vote for their favourites.
Which of the following nominations will be voted Innovation of the Year and will be able to win the prestigious "Fruit Logistica Innovation Award" on 7 April 2022?
"Amela Tomato", Granada La Palma, S.Coop.And., Spain
Hall 18, C-01 www.amela-tomato.com
The Amela tomato is an innovative variety developed in Japan. Minimizing irrigation concentrates sugars and acids. Amela is characterized by high Brix values ​​and a high content of nutrients and amino acids that guarantee an excellent gustatory balance. Available in sizes between 50 and 140 g.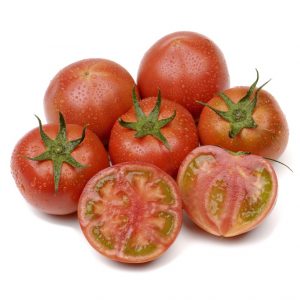 "Amoresco®", HM.CLAUSE SAS, France
Hall 11.2, B-01 www.hmclause.com
A unique Romanesco cauliflower of its kind, orange in color, rich in beta-carotene, characterized by an attractive, sweet and tasty shape. It retains its color even after cooking and is available fresh from November to February. Also ideal for the frozen food market.
"Flying Autonomous Robots (FARs) ™", Tevel Advanced Technologies Ltd, Israel
Hall 5.1, B-03 www.tevel-tech.com/technology/
Autonomous flying robots with six degrees of freedom of orientation harvest different fruits, reducing the need for manpower. The ability of robots to approach each fruit from an optimal position and angle is based on advanced artificial intelligence and computerised vision. This guarantees the harvest in an optimal ripening phase.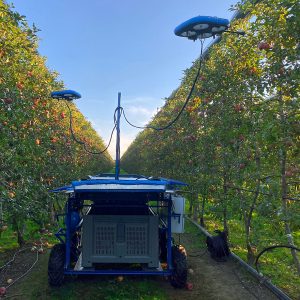 "Genap Energy Cover", Genap B.V., The Netherlands
Hall 3.2, A-07 www.genap.nl
Genap Energy Cover is a unique combination of technologies: on the one hand, it is a floating cover for irrigation basins and therefore guarantees protection against the formation of algae and, on the other, the integrated solar panels generate sustainable energy.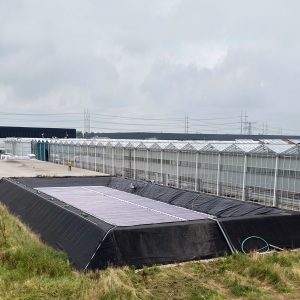 "IStem ™", Syngenta Seeds BV, The Netherlands
Hall 1.2, D-16 www.syngentavegetables.com
This unique stem cauliflower is perfectly portionable and can be eaten whole, raw or cooked. The stem, which reaches 13 cm, develops another smaller stem and some leaves. The plant is very rich in fiber. The stem is also edible and has a sweet flavor with a nutty aftertaste.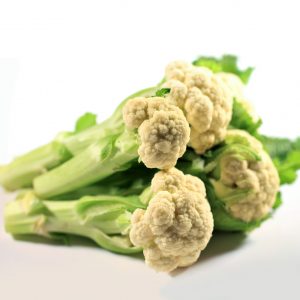 "Red Crush®", Gautier Semences, France
Hall 1.2, B-18 www.gautiersemences.com/international
Red Crush® is the first 100% red lettuce, with an intense colour that is released from the outside fading towards the heart. Red Crush® is available in different varieties: Little Gem with deliciously crunchy leaves, Mini Cos with red leaves, tender and delicate, with a slightly sugary taste and Multileaf with serrated leaves.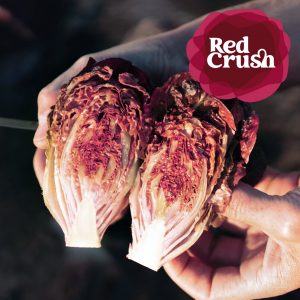 "Schur®Star Eat-Grow-Repeat Bag", Schur Star Systems GmbH, Germany
Hall 9, C-07 www.schur.com
Vertical growing pea plants in organic hemp substrate contained in a bag. After separating the top of the bag, the bottom forms the pot of the plant. After the first harvest, the bag should be placed on the windowsill, to take care of it with light, water and a little love. Growth and harvest will continue – simple, healthy and delicious!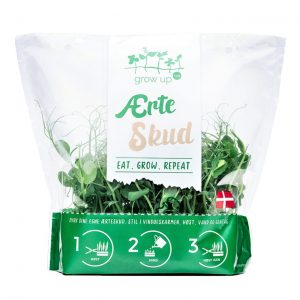 "Sinclair EcoLabel HOME ™", Sinclair International Co., Great Britain
Hall 4.1, B-08 sinclair-intl.com
Sinclair Ecolabel HOME ™ is a first generation direct contact fruit label suitable for food and home composting for fast, automated application. SEH is paper-based, plastic-free, with "OK compost HOME" certification (OKH-S0728) from the independent body TÜV Austria and is available in various sizes.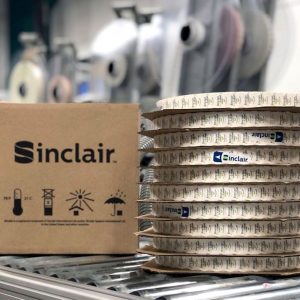 "Sunions ™", BASF Vegetable Seeds Business, The Netherlands
Hall 1.2, B-20 www.nunhems.com
The Sunions ™ variety offers consumers a new way to enjoy onions. They don't bring tears to your eyes when cut and have a sweet, mild flavour. These attributes are maintained even after prolonged storage. Available in nets from 350 to 750 grams.