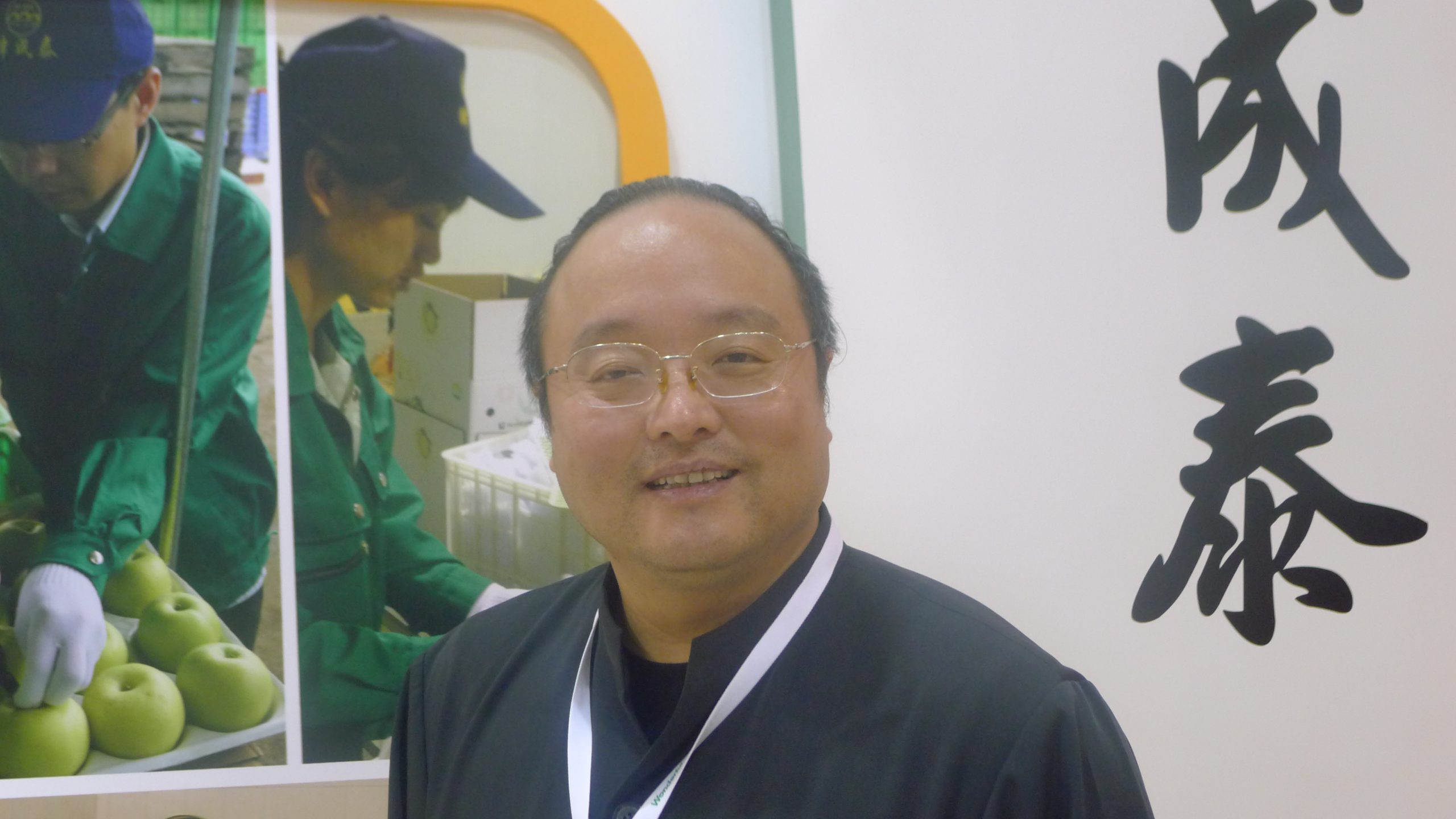 Retail shops specialising in fresh fruit are a rapidly expanding sector in the Chinese retail market, and Pagoda Orchard Industry Development has been the pioneer and role model in this sector. That is why the Award for Produce Retailer of the Year in the Asian Fruit Award 2015 at Asia Fruit Logistica went to the company. It has achieved phenomenal growth in a few years, becoming a veritable icon in China for specialist fresh fruit retail chains.
"Receiving this award is an honour for Pagoda," said Huiyong Yu, the president of Pagoda Orchard Industry Development Co. "With this prize, we have shown that the business model for fruit shops is not only well regarded in China, but also in the global industry." Having opened its first shop in 2002, Pagoda has grown at an incredible rate. Recently it opened its shop number 1,200 in China, reaching a turnover of $4 billion.
Pagoda's model is based on being a 'boutique' fruit retailer, aiming to select the best product for its customers. It sells only high-end produce, whether imported or domestic. This is why the company puts a lot of effort into maintaining a close relationship with suppliers, so as to always be able to rely on direct import sources. Contrary to the trend with other retail chains, Pagoda's own brand is always in the premium segment with the highest fruit quality at affordable prices.
Another of Pagoda's distinctive aspects is its work on the shop floor and relationship with end consumers. "We have worked hard with great success in educating consumers and introducing a wider range of products. Before, Chinese consumers only looked at the price; now, we have managed to teach them that a higher quality diet is closely linked to a healthier lifestyle," Yu said.
Thanks to strong management and intensive staff training programmes, Pagoda has succeeded in generating customer service of the highest quality. In its shops, which measure just 50m2, customers are treated in a very friendly way: the shop assistants identify the regular customers and call them by their name. There is a lot of trust and customers can return the fruit if it is not to their liking, even without a receipt. Pagoda's shop assistants are also experts in fruit: they know where every product comes from and its added value.
Profile of Pagoda:
Pagoda is the pioneer in retail fruit shop chains and the first of its kind in China to operate with specialist fruit stores. Its headquarters are located in Shenzhen, using the Greater Pearl River Delta region as the hub from which to expand the company to different cities within mainland China.
At the moment, it has over 300 outlets and is still opening at a rate of 10-20 outlets per month. Pagoda has become one the biggest owners of agricultural bases in China and its vision is to become the worldwide number one brand in fruit shop chains.
Pagoda's promise: To deliver the most delicious fruit, with a guaranteed refund if not satisfied.
Pagoda's philosophy: To only do one thing in one's life, and in our life we choose fruit.
Past, present and future
2002: First Pagoda outlet opened in China.
2007: Company approaches fast growth, reaching 100 outlets.
2010: Prefect management and profit system, reaching 200 outlets.
2012: 10 year anniversary, reaching 300 outlets.
2015: Total standardisation attained, reaching 1,000 outlets.
2020: All types of freshness problems overcome, reaching 5,000 outlets.
2030: Becomes no.1 and expands internationally, reaching 10,000 outlets.
MV