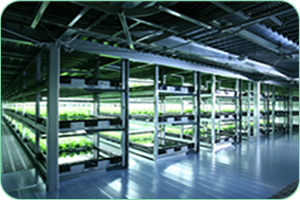 Kyoto-based firm Spread plans to open what has been dubbed the world's first fully robotic farm.
Capable of supplying 30,000 heads of lettuce a day, the company says its 4,800m2 'large-scale vegetable factory' will be "fully automated from seeding to harvest." This complete automation of the cultivation process will slash labour costs in half, it said in a press release.
Focused on global expansion, Spread hopes to extend its production to 500,000 heads of lettuce per day in five years "and will continue to expand our vegetable factory business domestically and internationally."
Founded in 2006, in Kameoka in Kyoto, Spread already operates what it calls the world's largest vegetable factory using artificial lighting, which grows four types of lettuce for a total 21,000 heads per day. It provides year-round supply to about 2,000 stores in the Tokyo metropolitan area and the Kansai region via the brand "Vegetus".
Spread produces several types of lettuce under the brand name "Vegetus" (its brand for vegetables cultivated in its vegetable factories) and says it sells them to department stores, major grocery stores, hotels, restaurant, and amusement parks around Japan.
Construction of the vertical farm – at a full investment of up to about 2 million yen (€14.6m) – is due to start in Kizugawa, Kyoto, next spring with the first shipments in summer 2017. From the estimated production capacity of 10 million heads of lettuce a year, Spread estimates annual sales of about 1 million yen.
Environmentally friendly features of the 'next-generation' factory are to include recycling of 98% of the water used for cultivation and a system of environmental control making the factory extremely energy efficient.