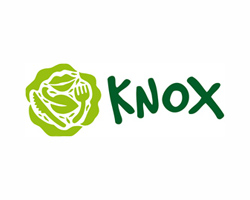 Nothing beats the freshness of fresh lettuce, and fresh-cut bagged lettuce has gained considerable ground in recent years. However, the pinking on the edges poses a problem. In response to this, the breeders at Rijk Zwaan – who are continually working on innovations and improvements to existing products – set out in search of a nature-based solution. They developed a research method and tested the extent of discolouration in hundreds of lettuce heads. And then they had a breakthrough: the researchers found a plant with no discolouration even after three days. Extensive laboratory and practical tests have confirmed this unique trait.
Crossing into varieties
It appeared to be a recessive trait and breeders set to work to investigate its inheritance pattern. Once techniques such as genetic markers had provided certainty, it was time for the next step and the breeders initiated back-crossing into various lettuce types as quickly as possible. Finally, after a decade of continuous research and development, the breeders presented six varieties with the KNOX gene: Cos, Batavia, Iceberg, butterhead, Salanova® Crispy and Salanova® Butter.
A bright future for lettuce
KNOX was officially launched onto the market in September 2015 during the Rijk Zwaan Leafy Event, and the KNOX varieties were on display in the demo field in Fijnaart immediately afterwards. Visitors were very interested in the concept. All the enquiries from growers and processing companies are currently being evaluated so that widespread trials can start in 2016. Thanks to KNOX, the future of lettuce looks even brighter. Needless to say, the assortment of varieties will gradually be extended over the coming years to eventually make a KNOX version available for every favourite.
"KNOX extends the shelf life of lettuce by 2 days"
According to Bauke van Lenteren, Convenience Manager at Rijk Zwaan, KNOX responds to an important need among processors. "Thanks to KNOX, fresh-cut lettuce does not always need low-oxygen packaging. This reduces costs and gives processors more options when blending . Furthermore, it eliminates the unpleasant smell associated with opening low-oxygen packaging." Combining the benefits for the processing industry with the advantages for retailers – better inventory management and less waste – reveals the true scope of KNOX: a more sustainable chain in which this groundbreaking innovation will hopefully stimulate consumers to purchase and hence eat lettuce more often. "After all, the KNOX benefits ultimately create a better consumer experience too."
"Result of thorough research"
Rijk Zwaan researchers Johan Schut and Kees van Dun were closely involved in the development of KNOX. "It was a severe test of our patience sometimes. When we conducted a screening using wet filtration paper, we noticed that the exposed edges of the lettuce produced a pinkish colour upon contact. But unfortunately none of the leaf discs from our genetic material showed any deviations. We then hit on the idea that the plant might need to be a little older so we decided to use a batch of 10,000 plants grown to maturity."
"In the test, one of the discs showed significantly less discolouration. The plant was retrieved and thankfully it produced seeds quite easily so breeding work could start soon afterwards. And the results of the first 'bag trials' were positive, too. The fact that it was a recessive trait made it a bit more difficult to cross it into commercial material. In order to be able to demonstrate the trait when heterozygous there was an immediate need for a genetic marker, which was a considerable challenge in view of lettuce's large genome. Genomic breeding and bioinformatics were just starting to gain ground at that time so, supported by these disciplines, molecular biology was able to develop the marker entirely in-house."