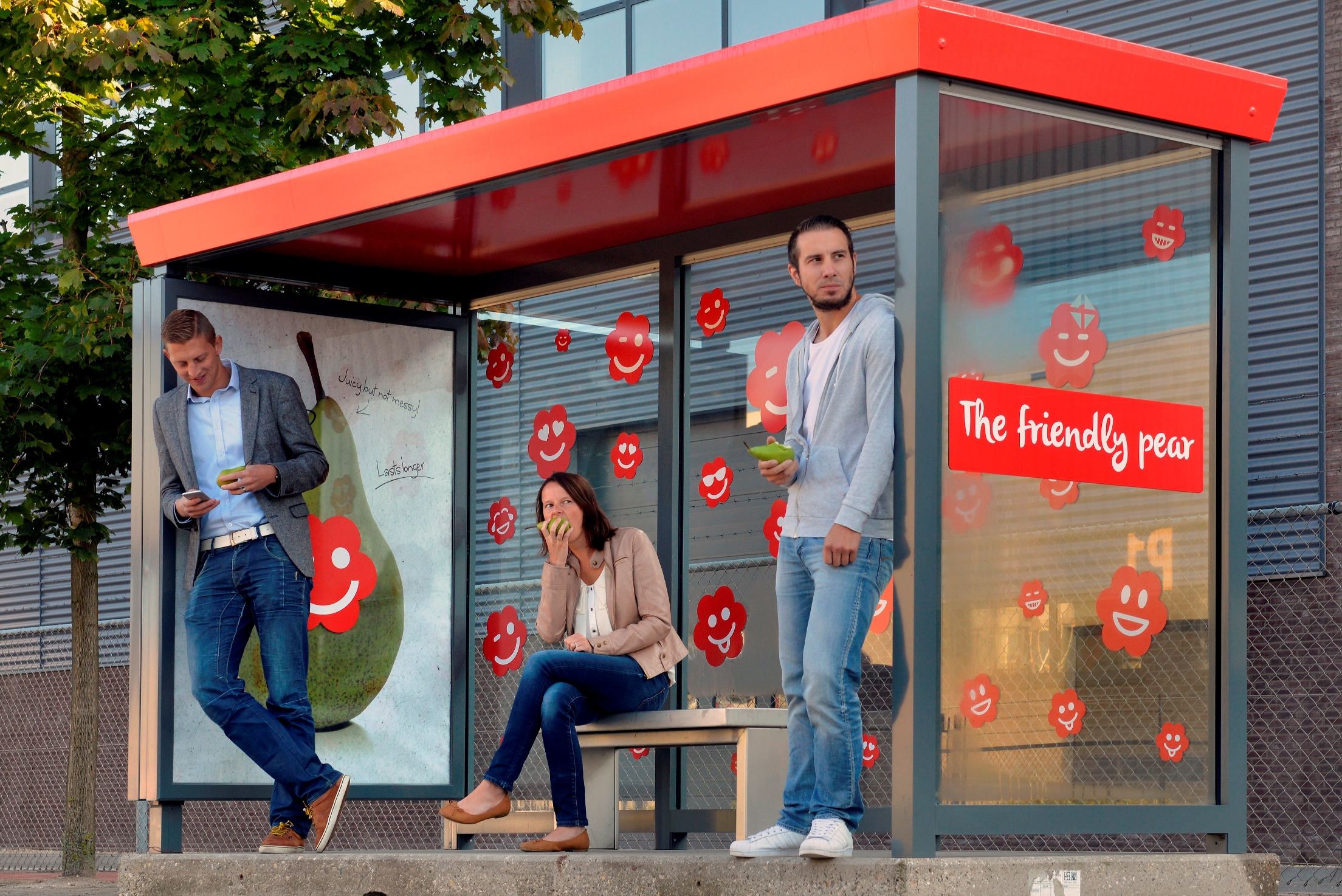 GKE N.V. proudly presents its new pear, Migo®, which is positioned as 'the Friendly Pear' – the ideal snack anytime, anywhere. The taste remains unchanged – sweet, fresh and juicy as ever, the company says, yet Migo® distinguishes itself through its great storage and shelf life, smooth peel, beautiful shape and size, and good firmness level. Migo® is exclusively cultivated by partners licensed by GKE.
"Following the launch of the Kanzi® concept apple over ten years ago, we felt it was time for a new pear", said Urs Luder of GKE N.V. "So we once again joined forces to develop a new concept pear to be launched on the market. We asked real pear lovers to share their wishes and even listened to pear haters' comments. Why do they dislike pears? Their reaction was loud and clear, 'We would gladly eat pears, but they should be less messy and of good quality, have a longer shelf life and last but not least, they need to be juicy! We're looking for pears we can eat as a snack on the go.' Migo® ticks all the boxes! This new, tasty and juicy pear that makes for the ideal snack will be harvested for the first time this month," Luder said.
The first pear trees were planted last year and the first harvest will be a relatively limited one, but this variety has presented a stable yield and the trees need little pruning. "We are striving for a controlled expansion of the agricultural land to meet the market demand for Migo®", Luder said. "We are confident that this new pear and the Migo® concept will offer added value to growers, retailers and consumers alike."
GKE N.V. (a subsidiary of EFC cvba) has been the variety manager of the Kanzi® and Greenstar® concept apples since 2005, and has now added the Migo® concept pear to its portfolio. It holds worldwide exclusive licence rights for these brands. Its aim is for the production and marketing of these concept varieties to provide added value to all stakeholders, from growers to consumers.
Find out more about Migo® at www.migopear.com.