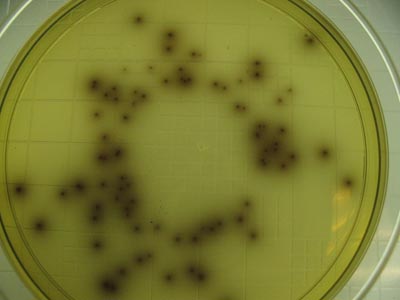 There's been a worrying rise in listeria infections in Europe but cases involving campylobacter – the most common bacterial cause of food poisoning – have stabilised and there've been less cases of salmonellosis.
They are among the findings in a report released this week by the European Food Safety Authority (EFSA) and the European Centre for Disease Prevention and Control (ECDC).

Listeria: acquired mostly from ready-to-eat food
Speaking about the rise of invasive listeriosis cases reported, ECDC Chief Scientist Mike Catchpole said this was "of great concern as the infection is acquired mostly from ready-to-eat food and may lead to death, particularly among the increasing population of elderly people and patients with weakened immunity in Europe."
While listeria was seldom detected above the legal safety limit in ready-to-eat foods and the number of confirmed cases in 2013 was relatively low at 1,763, these reported infections were mostly severe, with higher death rates than for other foodborne diseases.
In 2013, a total of 191 deaths due to listeria were reported, 64 in France, and 13 listeria outbreaks1 reported, of which 8 were supported by strong evidence2. In 3 of those cases, crustaceans, shellfish and molluscs, and products thereof, were implicated.
More than 5,000 units of ready-to-eat fruit and vegetables were tested that year – mostly samples taken at retail level – and L. monocytogenes (the bacteria that causes listeria) found in 1.4 % of them.
Salmonella linked to 59 deaths
People infected with salmonella tends to suffer diarrhea, fever, and abdominal cramps but most recover without treatment. It accounted for 22.5% of total food-borne outbreaks in 2013 and was reported as the cause of 59 deaths (compared to 56 for campylobacteriosis).
The report said salmonella was most frequently detected in poultry meat, and less often in pig or bovine meat.
Of nearly 1,560 units of fruit tested, it was found in only 0.8 % of samples, including in pre-cut, ready-to-eat fruit tested at a processing plant in Greece, and in one sample in the Netherlands.
Of 5,915 samples of vegetables tested, 0.1 % were salmonella-positive. Salmonella was found in one batch of leafy greens imported from another EU member state and in two batches of baby corn of non–EU origin.

Viruses: 'Fruit, berries and juices' equal third among foods implicated
Foodborne viruses include calicivirus, hepatitis A virus, flavivirus, rotavirus and other unspecified viruses.
The report said that in 2013, EU member states reported a total of 941 foodborne outbreaks caused by viruses, representing 18.1% of all outbreaks reported in the EU. Of these, less than a tenth (86) were considered of strong evidence, and of them, the majority (76) were caused by calicivirus.
'Fruit, berries and juices and other products thereof' and 'mixed food' (both 11.6 %) were equal third among most commonly implicated food vehicles, coming after 'crustaceans, shellfish, molluscs and products thereof' (40%) and 'buffet meals' (14%).
Three Verocytotoxigenic E. coli (VTEC) outbreaks linked to vegetables, juices and related products
Vero cytotoxin-producing Escherichia coli (VTEC) are a group of bacteria that cause infectious gastroenteritis.
In 2013, a total of 73 outbreaks caused by VTEC were reported, with 12 supported by strong evidence.
Among the latter, the main food vehicle was bovine meat and products thereof (4 strong evidence outbreaks), followed by 'vegetables and juices and other products thereof' (3) and cheese (2).

Yersinia: salad and raw grated carrot have been past infection sources
Bacteria of the yersinia genus cause the infectious disease yersiniosis, which can produce diarrhea and abdominal pain.
In 2013, eight outbreaks were reported in the EU, involving 16 people. There was strong evidence for just one outbreak and the source identified as meat and meat products.
In the period 2007–2012, a total of 104 foodborne yersinia outbreaks were reported by the member states. The food vehicle was identified in only ten outbreaks; in three outbreaks, the source was contaminated vegetables – raw grated carrot (1) and salad (2).
1 A 'food-borne outbreak' is defined as "an incidence, observed under given circumstances, of two or more human cases of the same disease and/or infection, or a situation in which the observed number of human cases exceeds the expected number and where the cases are linked, or are probably linked, to the same food source."

2 Based on the strength of evidence implicating a suspect food vehicle, EFSA categorises outbreaks as either "strong evidence" or "weak evidence" outbreaks.

Read the report "The European Union summary report on trends and sources of zoonoses, zoonotic agents and food-borne outbreaks in 2013".