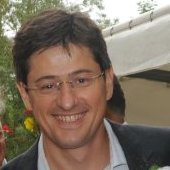 With consumption stagnant and margins shrinking, many European retailers have had to diversify their activities with online sales and dedicated lines for food service.
But exploring the different distribution channels to reach the end consumer is not enough, one must also create demand, in order to keep value in the supply chain.
There's a need to generate food "fashion" and bring the consumer back to the kitchen, increase customer satisfaction and generate more loyalty.
Without imagining that consumers want to become Michelin star chefs and giving them clever cooking ideas and amazing vegetable varieties, or generating "addiction" with extra sweet tomatoes or succulent stone fruit, we will not grow business.
Items like berries, the Bimi, kale, crunchy cherries, flat peaches, seedless snack peppers, tree-ripened tropicals, sweet potatoes and wild mushrooms would generate greater sales if made more affordable and promoted more.
From edition 136 of Eurofresh Distribution magazine. Read it here.
From the pen of Eurofresh Distribution editor Pierre Escodo