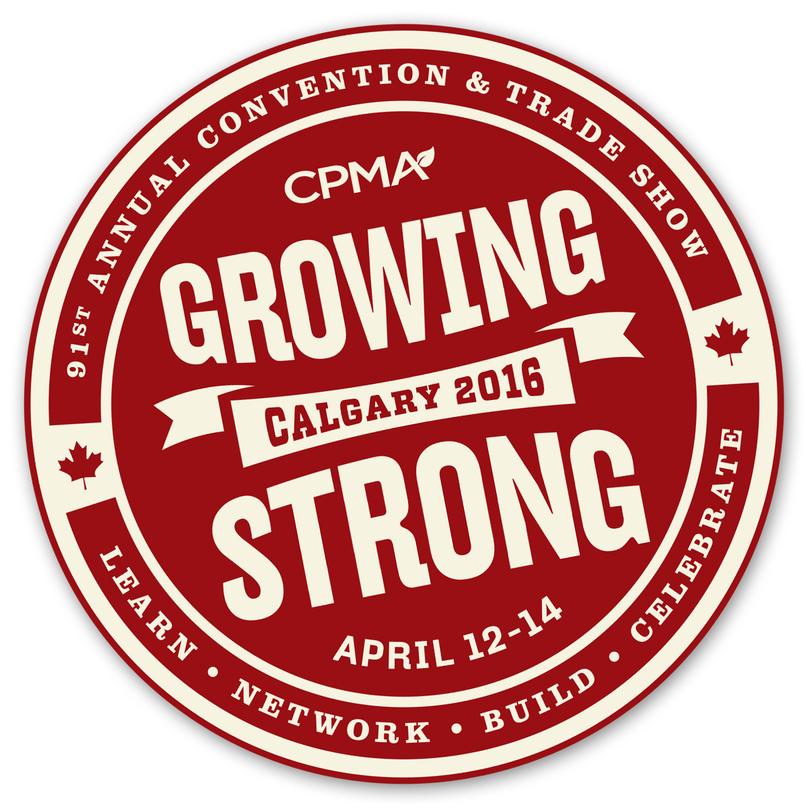 Canada's biggest fresh produce event, the CPMA's Annual Convention & Trade Show, will take place from April 12 -14, 2016, in Calgary, Alberta.
It is the first time the event will run from a Tuesday to Thursday and the CPMA (the Canadian Produce Marketing Association) says the midweek format aims to make visiting the show easier for retail and foodservice members and to increase traffic on the trade show floor.
Features of the show include the New Product Showcase and Best New Product Award competition. This year, for new products or packaging considered "kid friendly," a 'Freggie Approved' decal can be added to the relevant showcase.
During the CPMA Convention and Trade Show, to be held in the BMO Centre at Stampede Park, Passion for Produce will also take place. This is a programme created by the CPMA to provide rising stars among its members the opportunity to expand their knowledge of the supply chain through mentorship and participation in various events.
Participants from the 2015 Passion for Produce programme
Free retail produce manager and foodservice educational sessions will also be hosted at the event with the goal of providing participants with key information that will allow them to gain insights into the produce industry supply chain, improve their produce knowledge, network with other members of the produce industry, and discover how to offer even more value to their customers.
The CPMA Annual Convention & Trade Show attracts buyers from major retail chain stores and foodservice distributors, including Walmart, Loblaw, Metro, Costco, Longo's, Sobeys, Farmboy, the Grocery People, GFS, Fresh Street Market, IGA, Sysco, Safeway, Colemans Food Centres, Compass Group, Giant Tiger Stores, No Frills, Thrifty Foods, T&T supermarket, Quality Foods and Provigo.
Overall, it is "unique forum for industry leaders to enhance existing and develop new their business opportunities in Canada through an exceptional combination of education and networking opportunities." The convention and trade show attract more than 3,000 participants – including industry executives, members from all segments of the fresh produce supply chain, and government representatives who are directly or indirectly involved in the Canadian fresh fruit and vegetable sector – and showcases produce from around the world.