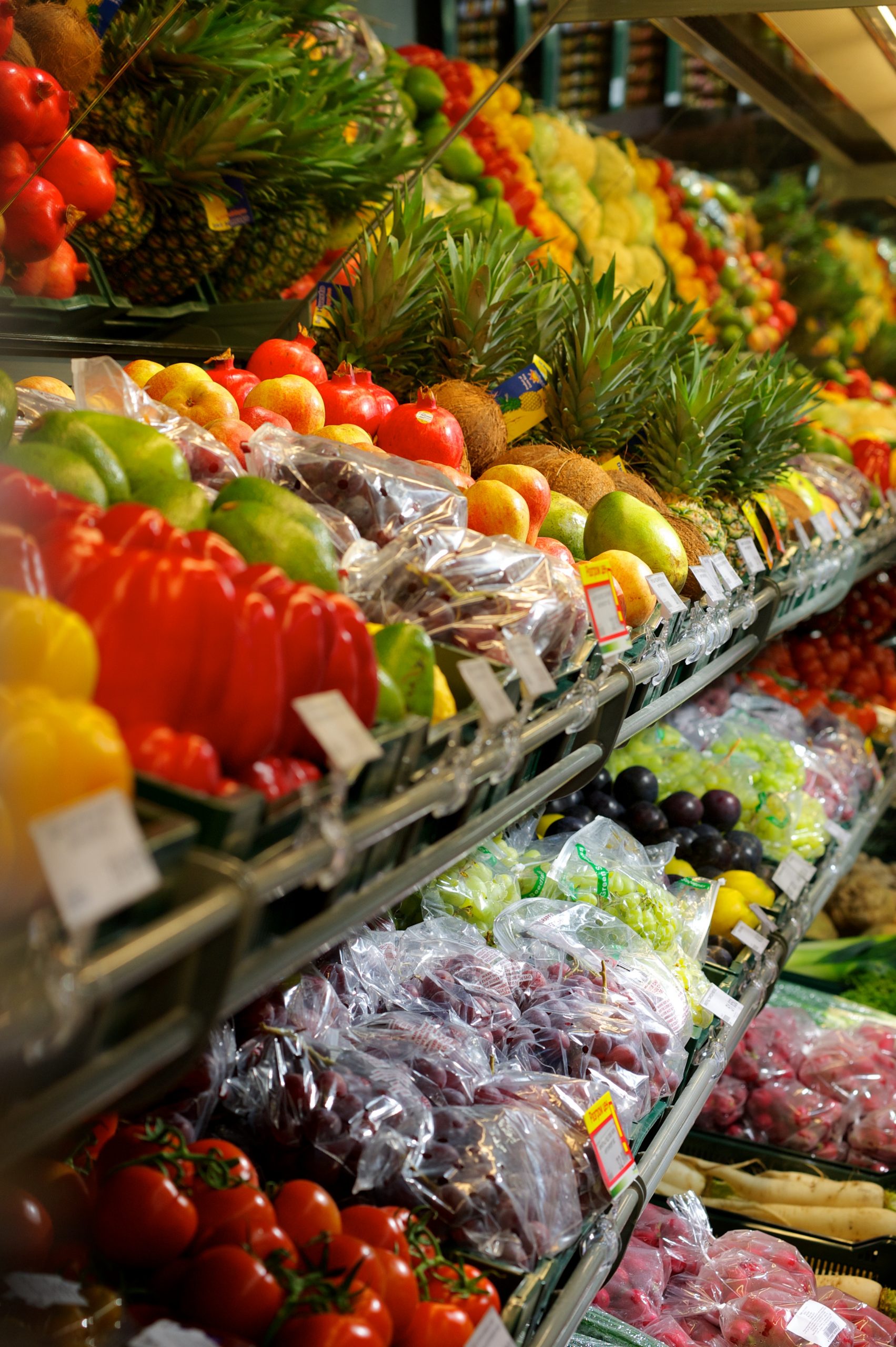 Successful strategy of directly sourcing and offering many quality products at affordable prices.
"Founded in the 1990s, our company began its activity as a small wholesaler," explains Alexey Titov, head of Evrotorg's fruit and vegetables department. "We imported products from Europe and distributed them in Minsk and other regions of Belarus. In the 2000s, the company opened its first retail stores under the brand name Euroopt, and it has now become the largest retailer in Belarus with over 270 stores with different formats, from mini-stores to hypermarkets."
Fruit and vegetables take up a significant part of the sales. Most of the products are local: apples, cherries, cranberries and other fruits in summer; vegetables grown in open fields and in hot houses, etc.
However, imported products are also on the shelves in season (stone fruit) and all year round, too: cauliflowers, Chinese cabbage, broccoli, Iceberg lettuce, citrus, bananas, persimmon, grapes, etc.
Large assortment and direct imports at Evrotorg
The recently opened hypermarket in Pinsk is very nice and modern. Its fruit zone is Euroopt's point of reference. The space for the fruit zone is very large and the customers can comfortably choose the fruit they like. In the same zone, there is a bar with freshly squeezed juices.
The department responsible for fruit and vegetable purchases is large and divided into 3 groups. The largest one deals with imports of banana and citrus fruit, the second largest with vegetables, and the third is responsible for all other fruit purchases.
As for the sources of the imported products, the largest volumes are brought from Poland and Turkey. Other exporters are Holland, Belgium, Spain, Italy and Greece.
Rodnaya Storona, one of the most dynamic retailers in Belarus
The first store belonging to a Belarusian retailer under the brand of Rodnaya Storona was opened in 2007 in Gomel. Expanding fast, the company became one of three largest retailers in the country, with 90 stores all over Belarus and with over 4,000 employees.
"We are a dynamic company," says Alesia Borisova, fruit and vegetable purchasing department specialist. "We intently follow market trends, consumers' requirements, general trends and react at once." Fresh products are very important for the brand, and the company's specialists pay close attention to partnerships with fruit and vegetable suppliers who can offer good quality products.
"Belarus is a producer of essential fruit and vegetables: potatoes, carrots, cabbages, tomatoes, cucumbers, onions, apples, etc.", Borisova said."But of course, a lot of fruit and vegetables in the assortment have to be imported."
NB
Evrotorg buyers
This is an abbreviated version of an article on page 28 of the retail section of edition 135 of Eurofresh Distribution magazine.