Walmart's seamless shopping strategy
Wed 27/04/2016 by Richard Wilkinson
Follow us :
Customers used to compare Walmart with the store down the street; now they compare it with the best online shopping experience, says CEO Doug McMillon.
"And beyond retail, they compare us with every business they interact with in their lives. They compare our pickup experience to the speed and friendliness of the best drive-through. They compare our checkout process to the ease of paying with an app," he want on to say.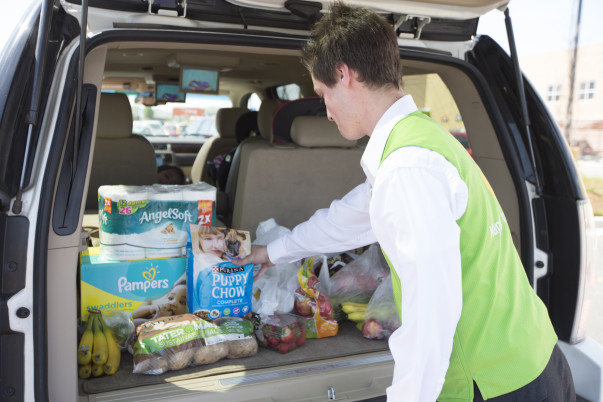 In an excerpt from the American multinational retail chain's 2015 annual report, McMillon said retail is not just about putting items on a shelf anymore.
"It's about fighting for our customers, cutting out the hassles and advocating for them on price, too. We're moving beyond just selling products to being the brand customers rely on to make their lives simpler and more meaningful as they save money."
McMillon said Walmart's "seamless shopping" strategy starts with "unparalleled assets that only Walmart has – our 2.3 million people; more than 11,500 retail locations; e-commerce websites and apps; and a dynamic, optimised supply chain. But it also requires new capabilities and fresh thinking.
"This includes new digital tools for customers and frontline associates, as well as back-end software and platform work that benefits the entire enterprise. The use of data, algorithms, advanced forecasting capabilities – and more – is of extreme strategic significance.

"We will put these pieces together in a way no one else can," he said.

"To help our associates succeed and better serve our customers, we've made big changes – including investing approximately $2.7 billion over two years in higher wages, education and training to make Walmart U.S. a better place to work and shop.

"We're already seeing positive results: our fourth quarter of fiscal 2016 marked six consecutive quarters of positive comps and five straight quarters of positive traffic at Walmart U.S. Everything we're doing in omnichannel depends on customers having great interactions with us in our stores."
And the retail giant will strive to be more sustainable, "both in our own operations and in our supply chain," he said.
"We have three big goals: creating zero waste, running on 100 percent renewable energy and selling products that sustain people and the environment."