Coop Italy's supermarket of the future
Thu 28/04/2016 by Richard Wilkinson
Follow us :
Coop Italia, Italy's biggest grocery cooperative, is using futuristic technology to bring back some of the advantages of traditional markets, where it was easy to ask shopkeepers about their wares.
Coop's award-winning "supermarket of the future" design replaces the typical grocery store's rows of towering shelves with a spacious layout with easy-to-reach, tilted displays and informative screens suspended at eye level, reports Susanna Ray in a Microsoft blog post.
"Motion sensors detect which product a shopper is pointing or looking at, triggering visual displays of information such as ingredients, potential allergens, the origin or processing of the food, its carbon footprint, and even wine pairing recommendations.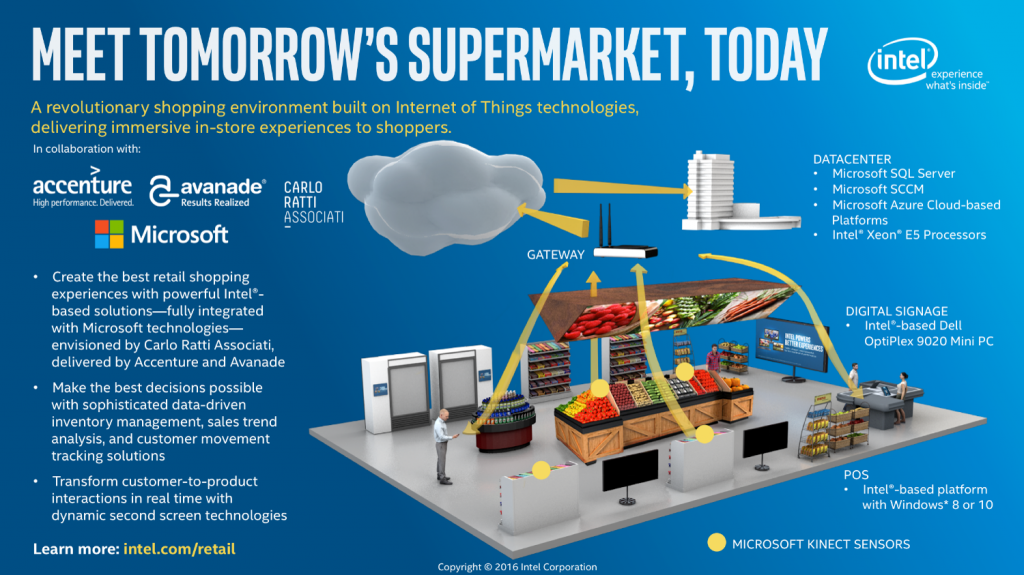 "That's exactly the sort of detail that consumers now see as a fundamental pillar of their shopping experience – especially millennials who grew up with the Internet at their fingertips," Ray says.

She quotes Coop Italia's chief information officer Gabriele Tubertini as saying that customers now want access to everything there is to know about the products they are interested in. "Take an apple, for example. They want to know what type of tree it grew on, the CO2 it produced, the chemical treatments it received, and what its journey was to the supermarket shelf."
Read the full post here: The supermarket of the future: Designing for humans
Photo source: https://mscorpmedia.azureedge.net/mscorpmedia/2016/04/Photo-1-600×415.png
Read more about Coop here: Coop Italy fuses modern retail with values