TikTok to launch home-delivery of US favourite dishes
Social media platform TikTok, which has become a hub for food content, is to establish a TikTok Kitchen brand in partnership with a "ghost kitchen" service, serving the foods that […]
Thu 23/12/2021 by Richard Wilkinson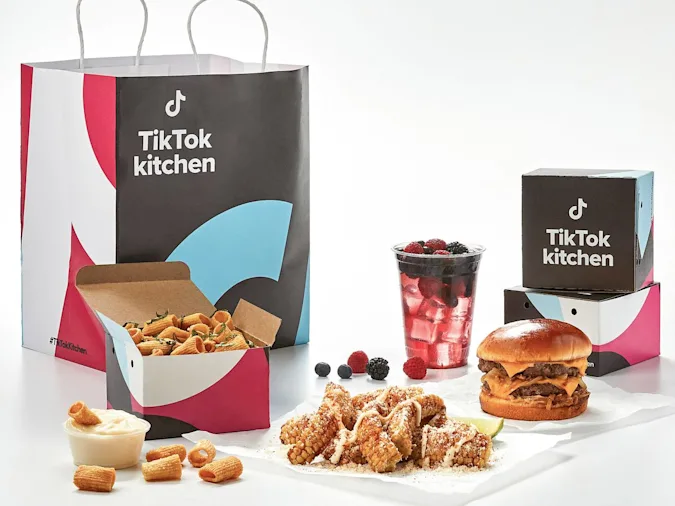 TikTok has launched TikTok Kitchen, which will be run by Virtual Dining Concepts.
Follow us :
Social media platform TikTok, which has become a hub for food content, is to establish a TikTok Kitchen brand in partnership with a "ghost kitchen" service, serving the foods that have gone viral on the app. The service will be first proposed in the US only, as a test. TikTok Kitchen will be run by Virtual Dining Concepts, a company that runs ghost kitchens producing brands created with celebrities such as Mariah Carey (Mariah's Cookies), YouTube star MrBeast (MrBeast Burgers) and Guy Fieri (Guy's Flavortown Kitchen). TikTok says it plans to celebrate creators who come up with the recipes, with part of the proceeds from TikTok Kitchen sales going to the creators who inspired the menu item. 
TikTok Kitchen, which will be delivered via Grubhub, which will update its menu quarterly to reflect the foods that are hottest on the video-sharing platform. The inaugural line-up will feature feta pasta as well as other favourites such as pasta "chips" (fried pasta) with dip, corn "ribs" (seasoned strips of corn on the cob) and a smash burger. TikTok initially plans to open 300 locations and expects to operate as many as 1,000 by the end of 2022.
Tags :