Global Tomato Congress, The Hage 2024
14 May 2024

-

15 May 2024

Timezone : UTC+0
Follow us :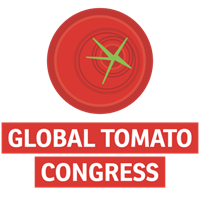 The Global Tomato Congress will be held next May 14th to 15th in The Hage.
Get ready for Global Tomato Congress 2024
The leading event for the fresh tomato business, Global Tomato Congress, is excited to welcome delegates to its new home at the Fokker Terminal in The Hague in 2024 for a fresh look at the tomato business.
Expert speakers will provide insights into all areas of the category during a full day of discussions, tastings and networking, followed by morning tours, including to the Tomatoworld education centre in The Hague.
Global Tomato Congress presents a whole range of fresh ideas to inspire everyone in the category, from the latest efforts to tackle ToBRFV to the development of brand-new technologies to optimise production.
Download brochure here