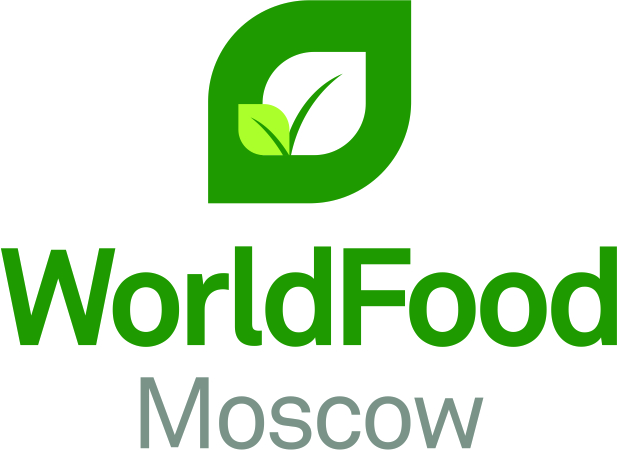 About 1.13 billion tons of vegetables and 676 million tons of fresh fruit are produced per annum in the world. According to data from BAIB (West Mediterranean Exporters Union of Turkey), world fresh exports in 2014 reached US $110 billion with the largest share from bananas (9.1%), tomatoes (8%), table grapes (7.3 %) and apples (6.8%).
Turkey benefits from extensive lands and a favourable climate and is a traditionally agricultural country. The country cultivates 28.5 million tons of vegetables and 18.2 million tons of fruit. It is a world leading grower of various fresh products:
No. 1. world producer of figs (26%), cherries (21%), quinces (18%) and apricots (19%);
No. 2. producer of melons and gherkins;
No. 3. producer of apples, tomatoes, watermelons and mandarins;
No. 4. pepper producer;
No. 5. aubergine producer.
One of the leading world producers and exporters
In 2014, Turkey exported 3.5 million tons of fresh fruit and vegetables valued at $US 2.3 billion. Citrus fruit exports came to $ 942 million (1.5 million tons), and other fruit exports to $720 million (775,000 tons). Vegetable exports were valued at $710 million (1.1 million tons). The country is the leading worldwide exporter in:
No. 1. exporter of figs;
No. 3. exporter of lemons, mandarins and cherries;
No. 4 tomato and apricot exporter;
No. 5 orange and grapefruit exporter.
The main destination for Turkey is Russia ($938 million, 39% of total exports). The country's other large sales markets are Iraq, Germany, Ukraine and Bulgaria.
Turkey is also the largest source for Russian imports of fresh fruit and vegetables, accounting for 17.9% of the total. Other Russian import sources are Ecuador (11.9%), Egypt (5.6%) and Spain (5.5%).
Throughout Turkey, there are 60 exporter unions. West Mediterranean Union, established in 1968, groups together exporters from 25 different sectors from the region around the cities of Antalya, Burdur and Isparta. The fresh fruit and vegetable industry is the leading sector for regional export activity.
The Mediterranean Exporter Union based in Mersin is the Turkish coordinator for the sector. It has 990 members exporting fresh products.
Egypt guarantees high quality products
"Egyptian Agriculture Service & Trade Co. (EGAST) was established 30 years ago," said Dr. Hatem El Shalma, the company's CEO. "We trade in onions, potatoes, oranges, and are going to do pomegranates soon. All of these are grown by our farmers, and we control all the processes and guarantee the quality for our customers."
Last year, potato production amounted to 70,000 tons. It was traded locally, sold to processing industries (Lay's, etc.) and exported to Russia, Europe and the Far East. Production of onions came to 15,000 tons, exported to Russia and Asia. Production of oranges was 10,000 tons, but this will double next year. They were shipped to Russia and also to Asia: China, Bangladesh, Malaysia and India. "They are a fast growing market and we are pleased with our sales there," El Shalma said.
EGAST participates in the World Food exhibition because Russia is the largest market for sales. "It is vital to choose a reliable partner," he said.
El Wadi, the oldest exporter from Egypt
"Our company is a pioneer in Egypt," says Mohamed Elbialy, Export Manager for El Wadi Export Co. "It was established in 1964 and at that time had exclusive rights to export agricultural products. Russia was our main partner and remains the largest market for us."
The basic fresh products traded by El Wadi are citrus and other fruit, onions, garlic and other vegetables. Last season, the company exported 80,000 t of oranges, 10,000-15,000 t of onions, 5,000 t of lemons, 3,000 t of potatoes, etc. "We shipped 30,000 t of fruit and vegetables to Russia," says Elbialy. "After the introduction of the embargo, demand has grown. We also supplied 10,000 t of goods to Europe and 30,000 t to the Middle and Far East and to Asia." Indeed, the Far East is a growing market. Pomegranates, grapefruit, strawberries, semi-dried dates and other fruit are exported on a large scale. Last year the protocol with China was signed and the company has shipped 100 containers of Egyptian goods there.
El Wadi owns 4,250 acres of orchards where Naval, Baladi and Valencia oranges are grown. Several specialized production stations have been set up in various regions of the country and equipped with modern machinery.
Thanks to its great experience, the company has become distinctive in choosing the best products, preparing and packing them so as to comply with the best international standards: ISO 9001:2000, ISO 22000, HACCP, BRC, GlobalGAP, etc.
Uzbekistan also grows and exports
The volume of Uzbek fruit and vegetables exported to Kazakhstan grew by 10% in 2014, but their exports to Russia have decreased by the same volume. "The reason is the lack of tariff preferences for our products," states the Vice President of Uzbekistan, Rustam Azimov. As a result, "grey" schemes are used, and re-export from Kazakhstan keeps growing. "The application of the preferences will help to reduce prices for our products."
In the 1st quarter of 2015, Uzbekistan produced 1.3 million t of potatoes, 2.6 million t of vegetables, 163,000 t of cucurbitaceae, 840,000 t of fruit and berries and 24,000 t of grapes. There were 21,800 ha of orchards and 16,600 ha of grapes planted and reconstructed, while 264 ha of hothouses in 500 farms and 400 ha in 9,300 of subsidiary smallholdings were built.
Second wave of ruble devaluation, 27% drop in consumer spending
The official rate of the dollar in Russia grew by 10% last August. Inflation has been at 15.6 % since the beginning of 2015 while the population's real income has fallen by 2.9%. More than 60% of the population have reduced their travel and food expenses. In fact, 65% of Russians cut down on food spending, while 27% spent less on clothes and shoes, and 17% less on entertainment.
Mexican berries in Russia, too
Berries Paradise, one of the largest Mexican berry producers, has also begun to supply the Russian market, besides Japan and other Asian countries. While expanding its destinations, the company is going to enter the markets of China and Dubai. "Russia is an important target market for us," said international sales manager Ana Blanca Solis. "That is why we are participating in the World Food exhibition. We have observed Russian interest in our berries and hope to find new customers."
Berries Paradise is a group of companies producing and exporting blueberries, raspberries and blackberries. "Last season, we delivered over 4 million boxes," she said. The crop is available from mid-September till June. The berries are exported mainly to the US, Asia and Europe, including the Netherlands, Germany, Spain and the UK.
Organics also in more demand in the East
"We aim to show people a different way of life; a life in harmony with nature," said Milena Tsvetanova, from the purchasing department of Balev Bio Ltd, one of the leading Bulgarian companies specialised in importing organic food and non-food products. The company cooperates with more than 400 suppliers, mainly from Europe, and its range of products includes more than 4,000 items.
The company owns and runs three organic shops under the Balev Bio Market brand in the biggest cities in Bulgaria: Sofia, Varna and Plovdiv. An online store was also launched recently. "Our clients are the biggest supermarket chains, specialist organic food shops and health food stores, restaurants, etc.," Tsvetanova said.
A fifth of its turnover comes from fruit and vegetables, its assortment of which covers 300 items. The most popular products are bananas, citrus, apples, avocadoes, tomatoes, cucumbers, carrots, etc. At the beginning of summer, Balev Bio offered its customers exotic fruits like mango, papaya, mangosteen, passion fruit, rambutan, red banana, longkong, etc. In the summer season, watermelons, melons, figs, peaches, apricots, tomatoes, cucumbers, peppers, courgettes, lettuces etc. were sold.
To promote their products, Balev Bio uses social networks, signboards and tastings in shops to provide as much information as possible about the benefits of its products.
The Bulgarian organic market for fruit and vegetables is not big, however interest in organic consumption has been growing slowly but steadily.
NB