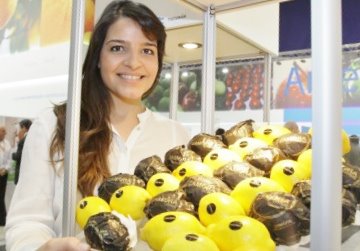 Zamora Citrus is a producer, packer and exporter of fresh Argentine lemons, continuing the lemon production business started by the Zamora family. The company was set up in 1984 and began exporting in 1994. "Our lemon production takes place on our own farms as well as those of third parties, which together add up to more than 700 ha in the province of Tucuman," Luciana Zamora said.
In 2009, the company introduced a treatment system that minimises the use of pesticides and chemical fertiliser. Zamora Citrus aims to become a specialist in lemon handling, taking care of the environment and social responsibility, while developing a direct and personal relationship with customers.
The latest news from the Argentinian company is the recent installation of the latest technology for preselection lines and packaging on the market. The firm's products are sold directly to supermarkets and other retail stores in Europe, Canada, the Middle East and Russia under different brands, offering customers a product in keeping with their needs in terms of quality and calibre: San Andres, Zamora, Zamci, Canri and Miss Alicia.
The company warehouse and farms are certificated by BRC-HACCP and GLOBALG.A.P.. "We have incorporated a postharvest treatment system, which decreases the use of chemicals, as well as the LMR allowed to give the customer a more natural and healthier product," Zamora said.
For more information: http://www.zamoracitrus.com.ar/en/home.html