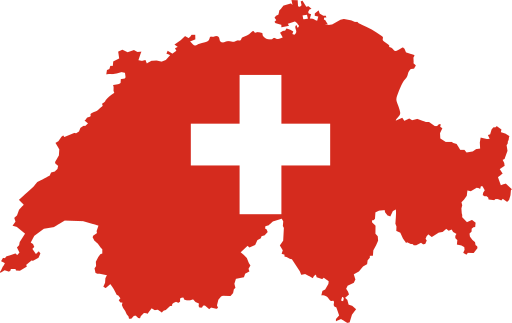 Being located in the centre of Europe, Switzerland holds a unique position among its neighbouring countries as a non-EU member country. In comparison with Europe, Switzerland has a small fruit and vegetable market. However, it is well developed and stands out for its high quality of supplies due to the high standard of living. Although it may be small, prospects are good for the Swiss fresh produce market. Due mainly to increased health awareness, total consumption of fruit and vegetables there continues to grow. About half of all fruit and vegetables consumed are imported.
According to Swisscofel, the Swiss association of fruit, vegetable and potato traders, growth opportunities are especially good for high quality products that are produced in a nature-friendly way, as well as convenience products. For individual products, the market can offer opportunities specifically if the fruit or vegetables are offered before or after the Swiss production season. Today, about 24 % of Switzerland's inhabitants are from abroad, mainly from Asia and the Mediterranean area, and the fresh produce available has developed correspondingly. According to Swisscofel it has had a very positive impact on the demand for fruit and vegetables as a whole. Much as in the rest of Europe, the Swiss commercial structures are in motion. The market is largely defined by the retailers Migros and Coop, though the market offers a place to other retailers such as Denner, Magro, Spar, Volg and Prodega, too. The German discounters Aldi and Lidl are also expanding on the Swiss market. Because of the strong market presence of Migros and Coop, Swisscofel signals an increasing need for wholesalers to align their services with the needs of these retailers when it comes to issues like price, marketing or positioning.
Consumption
Although the total population is only growing slightly and the average age of the Swiss population is increasing—meaning that on average a little less food is consumed—the total fruit and vegetable consumption per capita is at a very high level and still rising. The national '5 a day' campaign promotes consumption of 5 servings of fruit and vegetables a day. Apparently it is working and consumers are increasingly aware of the benefits of a healthy diet. Where in 1980 the per capita consumption of fresh vegetables was less than 60 kg, this has risen to just under 80 kg in 2014. Fresh fruit consumption has increased, too. Swisscofel signals that over the past 30 years, the consumption habits of the Swiss have changed and retail has responded to that by offering an increasingly wide range of fresh produce. It is also noted that the demand for products from fair programmes and organic production is growing. Swisscofel reports that interest in mini vegetables is growing and that they are a successful niche product. The average household in Switzerland consists of 2.6 people, which gives rise to the need for convenience products and small packages.
Imports
The Swiss have brought their economic practices largely into line with the EU's to enhance their international competitiveness, but some trade protectionism remains, particularly for its small agricultural sector. For most fruit and vegetables that are domestically grown, imports are limited and a system of preferred tariffs is applicable. Depending on the market opportunities and domestic supply, quota are released on a weekly basis. These measures mean that during the harvest season the sales of domestic produce do not see excessive competition.
About half of Switzerland's needs for fresh fruit and vegetables are met domestically and the other half is imported. This amounted to an imported volume of 819,148 tons in 2014 with a corresponding value of 17 million euros. Depending on domestic production facilities, the imported volume of individual products differs. Swisscofel reports that in 2014 about 9 % of the carrots, 37 % of the tomatoes and about 8.5 % of the pomaceaous fruits were imported in 2014.
Vegetables and fruit are mainly imported from neighbouring countries and southern Europe. Around 62 % of the fruit imports and 86 % of the vegetable imports are from Europe, but exporters from non-European countries have also become important trade partners for Switzerland. For instance, Morocco supplied over 20 % of the imported tomatoes in 2014.
Over the past 4 years, the total import volume of fruit went up by 3.5 % to a total of 511,758 tons in 2014. The of in imported fruit from Europe went down from 69.2 % in 2010 to 62.3 % in 2014, whereas the share of imports from Central and South America rose to 10.4 % and 15.2 % respectively in the same year. The imported volume of vegetables has risen over the years too; from 279,686 tons in 2010 to 307,390 tons in 2014; an increase of 9.8 %. Although by far the most important supplier, the share for Europe is declining in vegetables, too, to 86 % in 2014. North Africa and Asia complete the top 3 with shares in imported vegetables of 5.7 % and 4.8 % respectively in 2014.
Switzerland
Population: 8.1 million *
GDP: 473.3 **
Growth rate: 1.9 **
Inflation rate: 0% **
Total area: 41,277 square km
Source: CIA World fact book
*estimation 2015.
**estimation 2014
MW