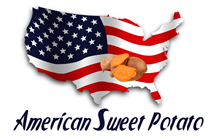 The popularity of American sweet potatoes in Europe is underscored by new figures showing the US is now the source of 63% of sweet potatoes in the EU, up from 49% in 2011.
In the Benelux, France and Germany alone, the import volume has doubled since 2009 to reach 46,000 tons of US sweet potatoes last year, reflecting growing demand not only in those countries but also in wider Europe.
Sources of Europe's sweet potato imports
Source: Eurostat 2014
This year's harvest is now underway in the US, where an increased acreage is set to yield more sweet potatoes than last year. The sweet potato area planted in the US has risen from 115,700 acres in 2013 to 137,300 last year and 137,700 this year. With 75,000 acres planted this year, a 3% increase on 2014, North Carolina remains the leader, followed by the states of Mississippi (22,000 acres) and California (18,000 acres). Planting usually takes place from mid-May to mid-June with harvesting starting in September and ending in October, depending on the weather.
The first containers are expected in Europe in early October, mostly into Rotterdam and largely of the Covington variety but also some Beauregard and Orleans.
The American Sweet Potato Marketing Institute (ASPMI) has completed its first promotional year and Netherlands-based Phaff Export Marketing will continue its promotional work in Europe for ASPMI over the course of 2015/16 as well, during which the American Sweet Potato will be the focus of various consumer events in Belgium and France.