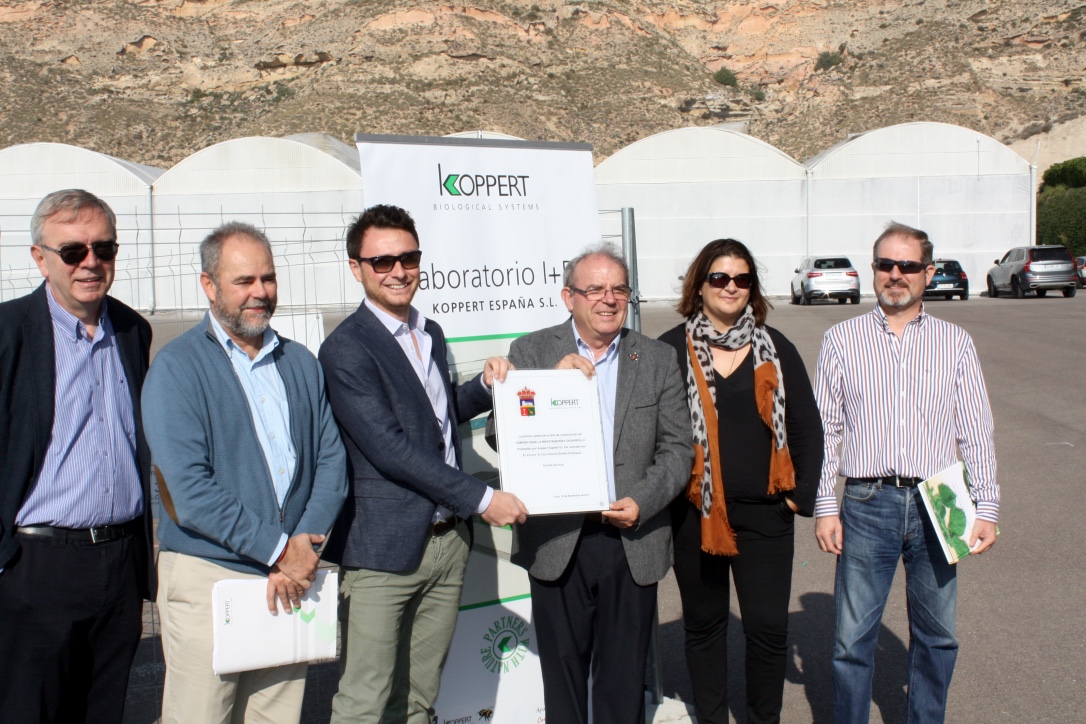 Koppert Biological Systems, recently laid the foundation stone for a sustainable building in the Spanish town of Vícar and hopes to bring microbiological solutions closer to growers around the world.
In a press release, the company's local sales director Valter Ceppi said the building is much more than an economic investment. "It represents Koppert's commitment to agriculture and reflects our interest in working side by side with farmers to improve the competitiveness and commercial value of their crops."
The Mayor of Vícar in the province of Almería, Antonio Bonilla, and Councillor María Fernández, were present at the stone laying ceremony for the new 300 m2 R&D centre which Koppert Spain is building on this site.
Commitment to natural solutions
Research into microorganisms that are beneficial to agriculture will be one of the key activities to be developed at the new R&D centre. This will strengthen Koppert's commitment to microbiology, a field of research in which the company has already achieved major successes.
The identification of fungi and bacteria which naturally increase the growth and productivity of plants, while strengthening the natural resilience of crops against diseases that are mainly transmitted through the root, form the basis for a range of Koppert's seed, soil and plant enhancement products.
There will be a second laboratory for entomological research (insects) and an area devoted to quality control for all the biological products which Koppert sells in Spain. The new facilities, which will open in about six months, will also have offices for researchers, a meeting and training room, a kitchen, and communal areas.
The new R&D centre will have sufficient space to accommodate both permanent staff and visitors.
The new building will be self-sufficient in terms of energy, relying on solar and wind power, and will be constructed with materials that take maximum advantage of the light and Mediterranean climate to minimise its environmental impact.