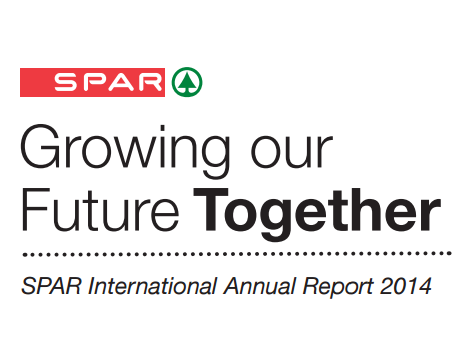 Expansion into new territories helped SPAR International achieve a like-for-like sales increase of 1.2% on 2013 to €31.86 billion last year.
The Amsterdam-based retail chain said performance highlights for 2014 included:
accelerated growth of SPAR in China, with retail sales up 25% year on year to €1.78 billion,
acceleration also in Russia, with sales up 33% in local currency terms to 75 billion roubles,
Austria, the largest SPAR country, saw retail sales rise 1.9% to €5.91 billion,
South Africa continued its excellent growth path with a 7.8% gain in local currency,
SPAR was the fastest growing supermarket chain in Norway with a sales increase of 5.8% in own currency to

c1.49 billion

.
SPAR poised for further expansion in 2015
Gordon Campbell, will step down as managing director at the end of the year, said SPAR is positioned for sustained expansion in 2015. "The strong performance in core SPAR countries such as Austria, South Africa and the United Kingdom combined with the impressive growth in retail sales in Russia and China, give confidence in the continued growth and expansion of the SPAR business. Despite what remains a challenging operating environment for many of our partners we can be confident that the momentum will be maintained in 2015 and beyond," he said.
According to the SPAR International Annual Report 2014, in constant currency values, its worldwide sales grew by 2% last year, which it said was an "excellent result in the context of the economic downturn."
"We see evidence of a return to growth in many Western European markets, while Eastern Europe continues to offer opportunities. When this is combined with the continuing success in entering new countries such as the re-entry to India and the opening of SPAR in Indonesia, we can be confident that the momentum will be maintained in 2015 and beyond," it said.
Spar's first fully automated fruit & vegetables facility
Also in the report, SAR said that in Norway, its partner has started the build for the first fully automated facility for fruit and vegetables in the SPAR world. "The move toward centralised and automated fresh distribution is the next step towards achieving their goal of 100% of product supplied to retailers," it said.
The report said 2014 saw the opening by SPAR Retail, Belgium, of a 48,000m² state-of-the-art distribution centre in Mechelen featuring automated handling for fruit and vegetables.
Spar key figures
2014 sales: €31.8bn
Retail stores: 12,314 in 40 countries on 4 continents
New territories entered in 2014: Asia (Indonesia and India), Africa (Angola and Malawi), Eastern Europe (Georgia), + new partners in Russia & China
Biggest stores: in India, an average of 4,470m2
Biggest retail sales area: SPAR Austria – 1.1 million m2
Newest member: Azerbaijan
Sources:
SPAR press release: http://www.spar-international.com/news-press/worldwide-spar-news/global-expansion-drives-spar-international-retail-sales-of-31-9-billion-for-2014.html
SPAR 2014 annual report: http://www.spar-international.com/sparworldwide/annualreport.html