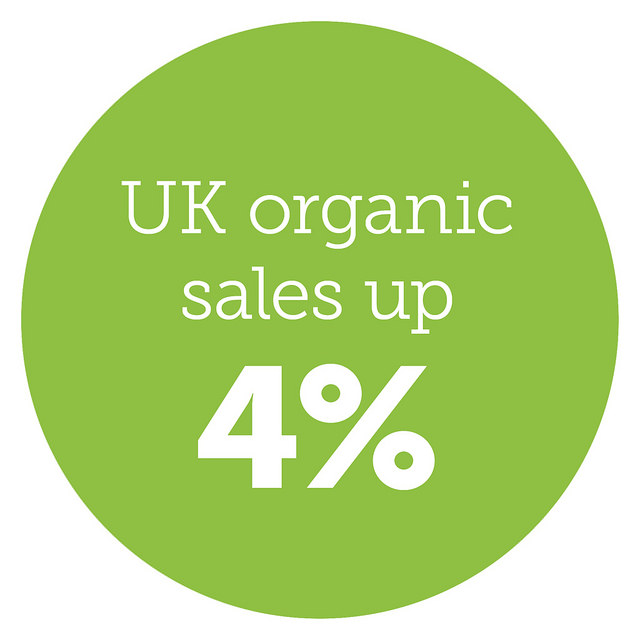 Sales of organic products rose 4% in the UK in 2014, a year when food prices fell 1.9% and food spending 1.1%.
The Soil Association's 2015 Organic Market Report also shows fresh fruit and vegetables and dairy products were the most popular organic purchases.
And amid the context of sliding non-organic sales, there were sharp increases for some organic products, among them fresh fruit – up 6.4%.
"Sales of organic vegetables fell by 2%, but in a context in which non-organic sales plummeted at five times this rate," the association said in a press release.
There was also significant growth in organic supply into catering, (13.6%),
The association said the nutritional credentials of organic gained a big boost in July when landmark Newcastle University research showed organic crops including fruit and vegetables are up to 60% higher than non-organic research from.
Soil Association chief executive Helen Browning said said three years ago commentators were writing off the organic market in the UK." Now, with a third year of steady growth, and against a falling overall food market, it's clear that reports of organic food's demise were premature to say the least," she said.
"Now, even the discounters are beginning to stock organic ranges."
Details of 2015 Organic Market Report: http://www.soilassociation.org/marketreport