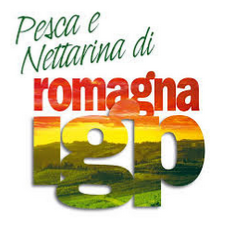 The summer season brought to Italian tables the peaches and nectarines of the Romagna PGI, which returned for the second consecutive year as protagonists of the triennial European campaign of communication and promotion of the fruit and vegetable PDO and PGI.
With the message Enjoy the difference!, Europe signs the products of its territories, the campaign had as its goal increasing knowledge of PGI products, which seem with defined characteristics guaranteed by the European label.
The peach and the nectarine of Romagna, produced only in the typical area that covers the provinces of Forlì-Cesena, Ravenna, Ferrara and Bologna, are the only ones that can boast the PGI brand, the European recognition that guarantees their uniqueness and emphasises the close link with the territory of origin, which for its special environmental characteristics and for the historical tradition of the producers, allows to obtain qualitative levels of excellence.
In Italy from the last mid-July until mid-August, some promotional activities organised within the framework of the EU campaign were carried out: the peaches and the nectarines of Romagna PGI were present in some of the main chains of the large-scale retail, like Abbondanza, Super Alì, Coop Adricatica. In the sales points of the chains concerned, information on the peach and the nectarine of Romagna PGI was distributed, helping consumers discover all the benefits of these tasty fruits.
Moreover, the activities have continued with the sponsorship of some local events like the youth football S. Agostino Tournament in the province of Ferrara that held the 6th – 7th July 2015, in partnership with the mountain bike eventPlan de Corones MTB Race of the 18th July to San Vigilio di Marebbe, in the province of Bolzano on July 19th the Tournament of Beach Basketball to Bagno Kusall in Lido di Spina (Comacchio), in order to end with the tournament of Beach tennis the13th/14th/18th July to Bagno Marrakech in Lido di Spina.
The Radicchio of Treviso and the pear of Emilia-Romagna are the other two products that characterise the European campaign in Italy.
The European multi-country (France, Italy and Spain) program of information and promotion "Fruits & Vegetables PDO-PGI" promotes the official European labels PDO-PGI, through the example of 8 varieties of fruit and vegetables.
These are:
for France, the KIWI de L'ADOUR PGI, the SANDS ASPARAGUS PGI (Landes), the PÉRIGORD STRAWBERRY PGI and the AGEN PRUNEAU PGI
for Italy, the EMILIA ROMAGNA PEAR PGI, the ROMAGNA PEACH/NECTARINE PGI and the RADICCHIO of TREVISO PGI
for Spain, KAKI OF RIBERA del XÙQUER PDO
The communication and promotion campaign, called "Europe signs the products of its terroirs", targets 3 countries of the European Union: France, Italy and Germany.
The aim of this campaign is to inform and sensitize the consumers and the professionals of the sector on the PDO and PGI products and on their multiple assets, through the valorization and the promotion of the terroir.
Duration of the program: February 2014-February 2017
source: August newsletter of AREFLH (Assembly of European Fruit and Vegetable Growing and Horticultural Regions)