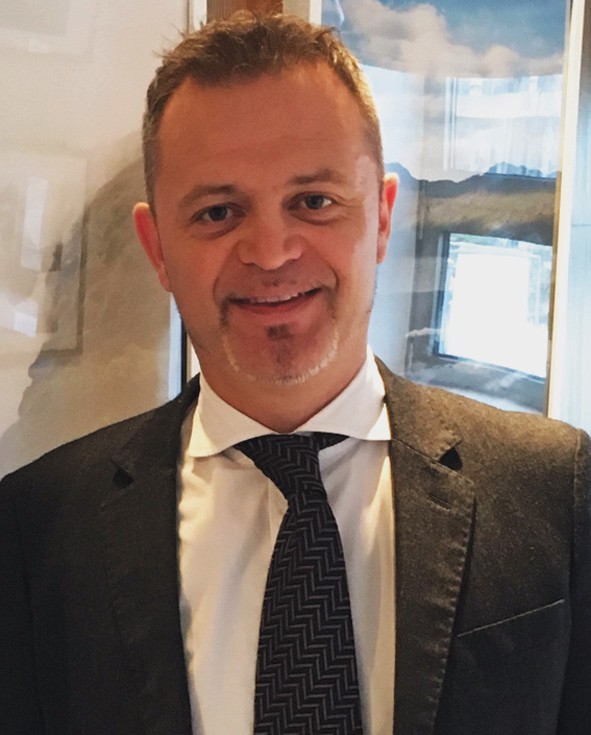 There are many innovations that define the start of this apple harvest season for Rivoira & Figli, one of them being the start of operations at its new automated facility in August.
It is one of the most modern apple processing facilities of its kind in the world, according to Marco Rivoira, and will allow customers to be served faster and better.
"We are very excited and we expect to reach full operational capacity by the beginning of October, coinciding with the key stage in the apple season, which seems to be off to a good start with markets, including foreign ones, showing interest in the product," he said.
"Of course, there are some uncertainties, such as how long the Russian embargo will last or the difficult situation in North Africa, but the forecasts are similar to those of last year in terms of volume, characterised by far superior quality, with ideal colouration and perhaps slightly smaller but satisfactory sizes."
"We continue to be highly satisfied with the output from Ambrosia, which after three strong years at moderate volumes has experienced a leap in production, going from 12,000 to 16,000 tons of product.
"We have decided to launch a publicity and promotion campaign to last the full length of the season, including a variety of activities at points of sale, at wholesalers and in the press, and for next year, in partnership with the VI.P cooperative of Val Venosta, we are aiming to add 25,000 tons to consolidate our presence on markets such as Germany and the UK.
"In that year we will also have the first harvest of Crimson Snow, the variety developed alongside Clementi, which was well received in Germany last year, partly because it is available until November, which allowed us to sustain sales during the spring-summer period, when the only red apples are imported ones," Rivoira said.
And in the years to come, Rivoira will focus more and more on excellence, creating links with the big names in the European apple sector.
"One of the innovations we are working on for the next few years will be the first commercial production of the French IFORED programme, a sort of super club for the development of red-fleshed apples. We will also be launching a highly innovative variety of snack apples, with small dimensions and high sugar content," he said.