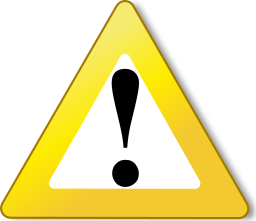 Lead, tin, salmonella and unacceptable pesticide residues were among the hazards in fruit and vegetables listed by the EU's RASFF – Rapid Alert System for Food and Feed – portal last week.
Frozen raspberries from Ukraine with a high content of lead – 0.38 mg/kg – were reported by Poland as rejected at border before being placed on the market.
Similarly, the UK refused paan leaves from India for the presence of Salmonella spp.
And red grapes from Peru and oranges and lemons from Turkey – all linked to unacceptable pesticide residues – were among other foods rejected at border within the EU.
Tin in loquats, pesticide residues in minneolas
Tin in loquats from China and Germany provoked an alert after a report from Switzerland and residues of the pesticide carbofuran were behind information notifications issued for foods including spring onions from Thailand and fresh chili and cabbage from Vietnam.
A notification was also issued for minneolas from the US after The Netherlands reported the presence of an unauthorised substance, the pesticide carbaryl at 2.4 mg/kg.
RASFF notification types
According to the RASFF, border rejections concern food and feed consignments that have been tested and rejected at the external borders of the EU (and the European Economic Area – EEA) when a health risk has been found. The notifications are sent to all EEA border posts in order to reinforce controls and ensure that the rejected product does not re-enter the EU through another border post.
Alert notifications are sent when a food or feed presenting a serious health risk is on the market and when rapid action is required. The RASFF member that identifies the problem and takes the relevant actions (e.g. withdrawal of the product) triggers the alert. The goal of the notification is to give all RASFF members the information to confirm whether the product in question is on their market, so that they can also take the necessary measures.
While information notifications are used when a risk has been identified about food or feed placed on the market, but the other members do not have to take rapid action. This is because the product has not reached their market or is no longer present on their market or because the nature of the risk does not require rapid action.
Image: Warning sign by penubag via Wikimedia Commons