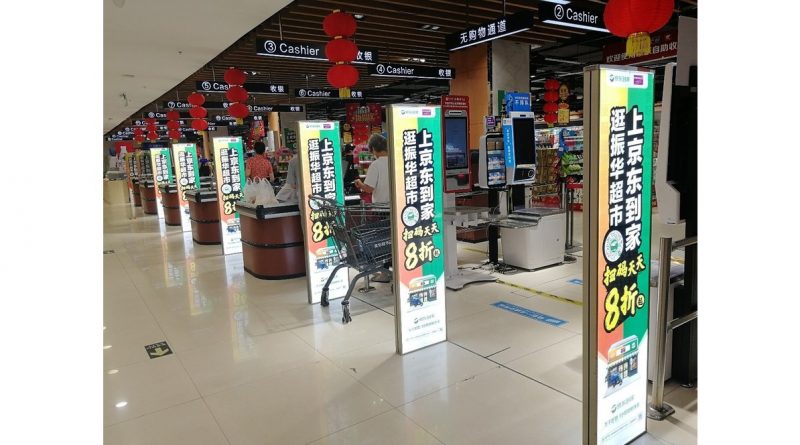 Photo: JDDJ's posters at a Zhenhua Supermarket
In China, Dada's local on-demand retail platform, JD Daojia (JDDJ), has accelerated its geographic expansion into lower-tier markets and established new partnerships with more than 20 regional supermarket leaders, including Ouya Supermarket, Zhenhua Supermarket, Sanhe Supermarket, Zhebei Supermarket, Guihe Supermarket and Sifang Street, reports PRNewswire.
With these agreements, JDDJ has now established partnerships with more than 2/3 of the top-100 supermarket chains in China. In addition to signing new partnerships in 2020, JDDJ also strengthened existing partnerships with other leading retailers and grocers, including Walmart, Yonghui Supermarket and CR Vanguard. JDDJ ranks first in market share for supermarket O2O platforms in China.
Huijian He, vice president of Dada Group, said, "The lower-tier market has become a major growth driver and an important part of our development strategy for JDDJ. The platform will continue to accelerate business expansion into lower-tier cities and establish partnerships with more of China's top supermarkets and regional leaders to jointly develop the local on-demand retail market, bringing one-hour delivery to more consumers in lower-tier cities."