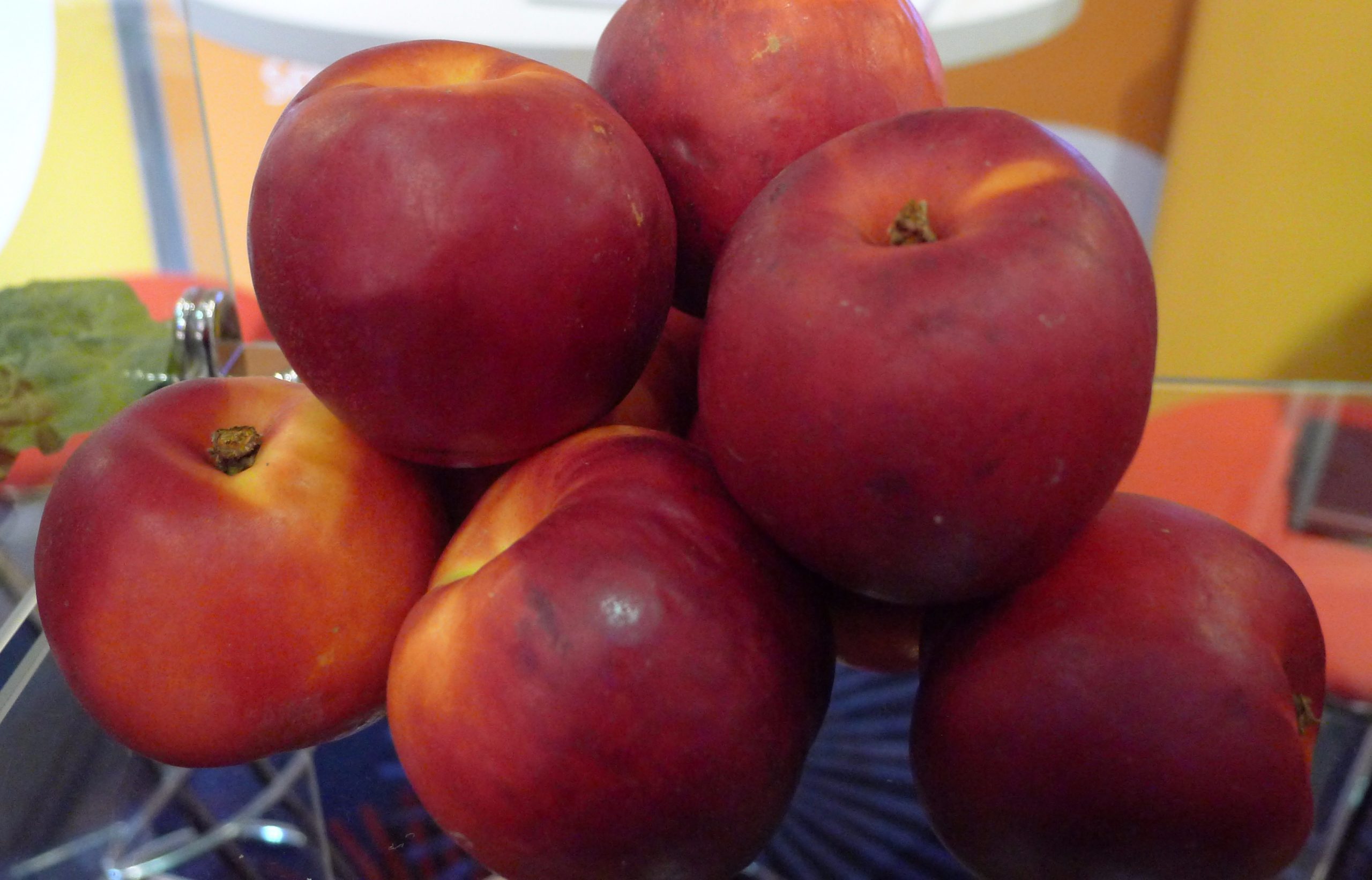 A 3.7% drop in EU peach and nectarine production – to 4 million tons – is forecast for 2015/16, while that for cherries is projected at 745,900 tons, remaining flat compared with last season, according to the USDA Foreign Agricultural Service (FAS).
Despite the Russian embargo, EU-28 exports of peaches and nectarines in 2014/15 grew 16%, while those of fresh cherries fell 10%, a new Global Agricultural Information Network (GAIN) report – the EU-28 Stone Fruit Annual – from FAS says.
Peaches and nectarines
The main EU-28 producers of fresh peaches and nectarines are Italy, Spain, Greece and France. The production area is projected to remain stable in MY 2015/16 with 232,778 ha planted.
The 3.7% drop in MY 2015/16 peach and nectarine production for the EU-28 is due to unfavorable weather, with considerable decreases in the main European producers, Spain, Greece and France, while Italian production shows an increase.
In MY 2015/16 fresh consumption of peaches and nectarines is projected to remain flat reaching 2.8 MMT.
The EU's exports of peaches and nectarines were valued at 390 million USD in MY 2014/15, a 9% decrease despite 16% higher volume from the previous year. Despite the Russian ban, EU- 28 exports increased in MY 2014/15 by reorienting the markets. The 12% decrease of exports to Russia were compensated with an increase of exports to other M.S. and to new markets such as North of Africa as Algeria and Brazil.
The main supplier of peaches to the EU-28 in MY 2014/15 was South Africa. Chile used to be the main supplier of peaches and nectarines to the EU-28 but in MY 2014/15 imports coming from Chile declined 60% resulting with South Africa and Morocco as main suppliers to the EU-28.
Due to lower production forecasts in MY 2015/16 imports may increase.
Cherries
The main EU-28 producers of fresh cherries are Poland, Italy, and Spain.
Spain is the biggest exporter due to its early season harvest and Italy the number one consumer of fresh cherries.
Total cherry production in MY 2015/16 is projected at 745,900 MT, remaining flat compared with last season, where the important growth in Italy and Greece could compensate the decline that may occur in Spain.
Consumption of fresh cherries in the EU is estimated at 443,023 MT in MY 2015/16, remaining stable.
The EU is a net exporter of cherries but with trade values almost balanced. These are sourced mostly from Turkey, the world's leading cherry producer. While the main destinations for the major EU producers are other MS, the most important external destinations are Russia, Switzerland and Belarus.
New markets, such as Algeria, are showing important growth for the second year in a row surpassing Ukraine, the report said.
Source: EU-28 Stone Fruit Annual