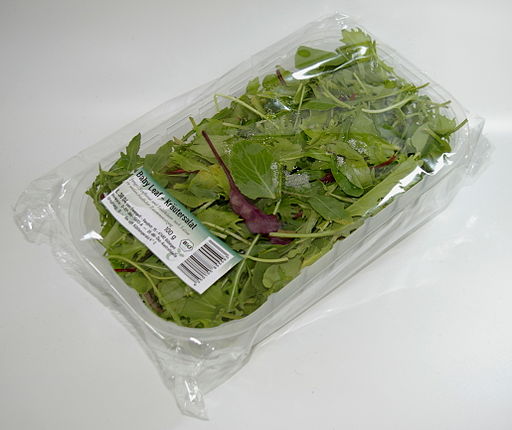 When it comes to sustainable development, packaging manufacturers, particularly those signed up to the Save Food initiative, want to demonstrate that their products ensure hygienic distribution and cut food waste. Initiatives to lengthen the shelf life of fruit and vegetables are increasing.
Researchers are working on films that allow controlled gas exchanges, allowing the produce to breathe better, and can even compensate momentarily for a break in the cold chain. They are developing patches that allow precise amounts of oxygen and carbon dioxide through when the temperature rises above a certain threshold.
Moisture control is also a crucial factor. As well as perforations, which are placed in an increasingly targeted fashion, new liner pads that absorb humidity and contain active compounds are being developed. Activated by moisture, these compounds are liberated into the punnet in gradual stages, keeping the product fresher, reducing odours and increasing food safety.
Antimicrobial packaging has also become cheaper since it has become possible to use nanoparticles of silver, which bring down the cost of this technique. Sustainability also involves packaging that is lighter and recyclable or compostable. Particularly in Britain, there is also a rise in heat-sealed punnets, which use less plastic than lidded ones and are also cheaper.
Another trend is the ability to print the punnets or moulded trays, giving companies a communication opportunity, enhancing the value of the product and avoiding the need to label the punnet. Lastly, packaging manufacturers continue to innovate in order to respond to new consumption trends like snacking and eating on the go.
VB
This article appeared on page 74 of the July-August 2015 edition, number 138, of Eurofresh Distribution magazine. Read more of that edition here: https://www.eurofresh-distribution.com/magazine/138-2015-julaug
Image of packaging blister made by bioplastics (Celluloseacetat): by Christian Gahle, nova-Institut GmbH [CC BY-SA 3.0 (http://creativecommons.org/licenses/by-sa/3.0) or GFDL (http://www.gnu.org/copyleft/fdl.html)], via Wikimedia Commons