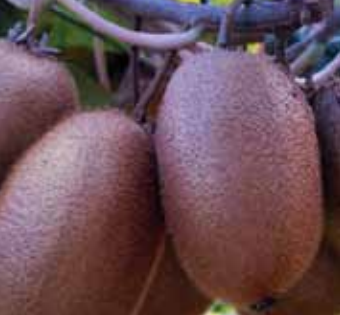 MERIS, the new green kiwifruit variety, is raising great expectations. Now due for launching in 2016, the first 50,000 plants of this excellent product will soon be marketed in Europe, undoubtedly with great success.
This varietal innovation was discovered in Verona in 2012. The result of a mutation of Hayward, while retaining the elongated shape typical of the variety, it is distinguished by having dry matter one point higher and a harvest period that begins 10 days sooner. The fruit is less acidic and has better dry matter content. Thanks to this combination of factors, MERIS has the best taste qualities around. It also resembles the Hayward in its high productivity and good resistance to cold storage.
Trials are already underway with experimental implants, with marketing of the first MERIS fruits scheduled for 2018.
This excellent fruit, whose harvest begins in mid-October, will be revealed at the Fruit Logistica trade fair in Berlin at the SUMMERFRUIT stand, Hall 4.2 – C 05.